Specialist Details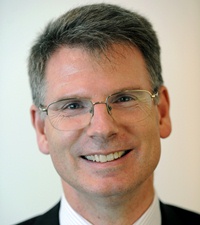 Dr David McHarg



Specialty
:
PET (Positron Emission Tomography)
Nuclear Medicine (Physician)

Qualification
:
MBBS FRACP BSc FAANMS
Gender
:
M

Website
:
www.northernnuclearmedicine.com.au
Practice 1
:
Northern Nuclear Medicine, San Clinic
Suite 306, 185 Fox Valley Road
WAHROONGA
Phone: (02) 9480-9850
Fax: (02) 9473-8755
Profile
:

Dr David McHarg trained at Royal North Shore and Royal Prince Alfred Hospitals, and has previously held staff specialist appointments at these hospitals. He is now in full-time private practice at the Sydney Adventist Hospital where he has been since 1996. He is the practice principal of Northern Nuclear Medicine. He has a strong interest in myocardial perfusion imaging, bone scans, lung scans, and lymphoscintigraphy / sentinel lymph node procedures. He introduced the PET (positron emission tomography) service in July 2010, having undertaken training in PET at St Thomas' Hospital, London and Peter MacCallum Cancer Centre, Melbourne.
Back to Top