Specialist Details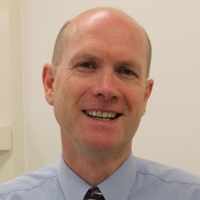 A/Prof William Rawlinson



Specialty
:
Infectious Diseases
Pathology - Microbiology

Qualification
:
MBBS BSc(Med) PhD(Cantab) FRACP FRCPA FFSc FASM GC
Gender
:
M

Website
:
www.virologyresearch.unsw.edu.au
Academic Post Website
:
http://medicalsciences.med.unsw.edu.au/people/professor-william-rawlinson
Practice 1
:
Virology Div/Microbiology Dept
Prince of Wales Hospital
RANDWICK
Phone: (02) 9382-9113
Fax: (02) 9803-0209
Profile
:

Prof Bill Rawlinson AM is a Senior Medical Virologist and the Director of Virology at SESIAHS. He is Director of the Area virology reference laboratory, a virology clinical trials unit, the Therapeutic Goods Administration (TGA) licensed laboratory testing organs donors for blood borne viruses, and the virology research laboratory (www.virologyresearch.unsw.edu.au). He completed his MBBS and BSc(Med) at the University of Sydney in 1983, then obtained his FRACP in Infectious Diseases, and subsequently specialised in virology, receiving his Fellowship of the Royal College of Pathologists Australasia in Microbiology. He obtained his PhD from the University of Cambridge, UK, in 1994, for his studies of the genomes of human and murine CMV. Prof Rawlinson is a molecular virologist with particular scientific expertise in herpes viruses (CMV), hepatitis virus (HCV), enteroviruses, and respiratory viruses. His contributions to science includes new testing algorithms for common viral illnesses, sequencing and analysis of the murine CMV genome, unique studies of congenital CMV and the placenta, unique data on endogenous viruses and cancer, and he continues to directly supervise projects within these areas. Prof Rawlinson has received multiple awards in science, and is on advisory boards to the NSW and Commonwealth Departments of Health.

Research
:

Interests: Viral pathogenesis, with emphasis on studies of herpes viruses (cytomegalovirus), enteroviruses in diabetes, respiratory viruses in asthma, and new diagnostic assays for viruses. Grant Funding: Since 2000, Prof.Rawlinson has attracted over $10 million in joint funding from the National Health and Medical Research Council, Australian Research Council, SIDS and KIDS, AusAID, NSW Cancer Council, Juvenile Diabetes Research Foundation, Australian Centre for Hepatitis & HIV Virology (ACH2), NIDA and NSW Dept of Health. These grants were for projects investigation cytomegalovirus (CMV) in pregnancy and newborns, CMV antiviral resistance, Hepatitis C virus transmission and pathogenesis, viral association with type I diabetes and cancer, influenza and bird flu. Supervision and training of postgraduate students: Prof. Rawlinson is currently supervisor or co-supervisor to 4 PhD students, and 1 BSc(Hons) students. He has supervised the completion of 6 doctorates, 3 Masters of Science and 33 Honours degrees. He has examined PhD theses for Macquarie University, University of Sydney and University of Western Australia and has been an examiner for the Microbiology Viva Part I/II FRCPA examinations at the University of NSW.
Back to Top