Specialist Details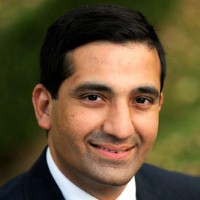 Dr Viswanathan Venkatachalam



Specialty
:
Angiography
Angioplasty
Cardiology
Echocardiology
Interventional Cardiology

Qualification
:
MBBS, MD (Med), DM (Cardiology), DNB, FRACP, FCSANZ
Gender
:
M

Other Languages Spoken
:
Hindi
Tamil

Website
:
www.chi.org.au
Practice 1
:
San Clinic Tulloch
Suite 211, 185 Fox Valley Road
WAHROONGA
Phone: (02) 9858-9888
Fax: (02) 9858-9889
Practice 2
:
Cardiac Health Institute
Suite 203, 16-18 Bridge Street
EPPING
Phone: (02) 9858-9888
Fax: (02) 9858-9889
Profile
:

Dr Venkatachalam completed his cardiology training overseas in 2001. He was a consultant cardiologist overseas and did his Fellowship in Interventional Cardiology at Townsville and Westmead Hospital, as well as the QEII Hospital in Halifax, Canada. Dr Venkatachalam has extensive interventional experience here and abroad. He performs coronary angiography and angioplasty, and is proficient in both femoral and radial approach techniques. His expertise includes complex coronary interventions including Rotablation, Intra-vascular Ultrasound, Pressure Wire Studies, Transoesophageal Echocardiograms and Cardioversions. Dr Venkatachalam consults for the Cardiac Health Institute and has rooms at Eastwood, the Norwest Private Medical Centre & Macquarie University Clinic. He has admitting rights at the Norwest Private Hospital, Sydney Adventist Hospital, Macquarie University Hospital, St George Private Hospital and Brisbane Waters Private Hospital. He is a Senior Clinical Lecturer at Macquarie University Hospital.
Back to Top