Specialist Details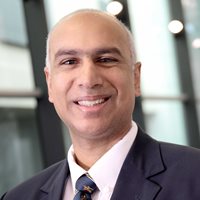 Dr Venu Chalasani



Specialty
:
Urology

Qualification
:
MBBS, FRACS
Gender
:
M

Academic Post Website
:
http://sydney.edu.au/medicine/people/academics/profiles/venu.chalasani.php
Practice 1
:
Suite 107, Level 1
69 Christie Street
ST LEONARDS
Phone: (02) 9439-1301
Fax: (02) 9439-2607
Practice 2
:
Suite 603, 20 Bungan Street
MONA VALE
Phone: (02) 9979-5122
Fax: (02) 9979-6521
Profile
:

Dr Chalasani graduated from the University of Sydney and completed his Urological training in the New South Wales section training scheme. He undertook a general urology fellowship in the United Kingdom, and then subsequently completed a Society of Urological Oncology Fellowship in Canada.

Research
:

Dr Chalasani's current research activity is centered around Urological Oncology: bladder cancer, prostate cancer, kidney cancer and testis cancer.
Back to Top