Specialist Details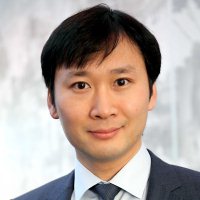 Prof Tristan Yan



Specialty
:
Robotic Surgery
Cardiothoracic Surgery

Qualification
:
BSc(Med) MBBS MS MD PhD FRACS
Gender
:
M

Other Languages Spoken
:
Mandarin

Website
:
www.tristanyan.com
Practice 1
:
San Clinic Tulloch
Suite 209, 185 Fox Valley Road
WAHROONGA
Phone: (02) 8077-1188
Fax: (02) 9094-2214
Practice 2
:
Clinic A, Level 2, Lifehouse
119-143 Missenden Road
CAMPERDOWN
Phone: (02) 8077 1188
Fax: (02) 9094 2214
Profile
:

Tristan Yan is a Consultant Cardiothoracic Surgeon, Professor of Cardiovascular and Thoracic Surgery at the Macquarie University Hospital and Associate Clinical Professor at the University of Sydney, Department on Cardiothoracic Surgery, Royal Prince Alfred Hospital in Sydney, Australia. Professor Yan graduated from the University of New South Wales (UNSW) with Bachelor of Science (Medicine), Bachelor of Medicine and Bachelor of Surgery. He has also completed three postgraduate higher degrees; Master of Surgery (USyd), Doctor of Medicine (UNSW) and Doctor of Philosophy (UNSW). He was trained at Royal Prince Alfred Hospital and St Vincent's Hospital in Sydney, and then obtained Cardiothoracic Surgery Fellowship from the Royal Australasian College of Surgeons. He completed advanced specialty fellowships in the United States, England, Scotland and Germany. He specialises in minimally invasive aortic surgery, minimally invasive cardiac surgery, and minimally invasive thoracic surgery.

Research
:

Professor Yan has authored and co-authored more than 210 articles and textbook chapters, with an h-index of 32 and approximately 4,000 citations. He is the Chairman of the CORE Group, and responsible for establishing and organising the world's largest multi-institutional Aortic ARCH Registry, consisting of more than 13,000 patients. He is also the founder and the Editor-in-Chief of the Anals of Cardiothoracic Surgery. Professor Yan's team of twenty individuals is among the most productive in the world for clinical research and evidence synthesis in surgery, with a specific focus on cardiovascular and thoracic surgery. He has personally trained each member of his team in systematic review, meta-analysis, propensity score analysis and academic writing. He is currently co-supervising two PhD Research Fellows. Within the last five years he has successfully co-supervised more than ten research candidates. His students have national training numbers, research fellowship positions and fast career progressions, with some of them achieving more than 50 publications. This highlights the coherence and efficient collaboration between his team that he has personally fostered. He also provides clinical teaching and mentoring to the junior surgical registrars, preparing them for the next level of their clinical responsibility.
Back to Top