Specialist Details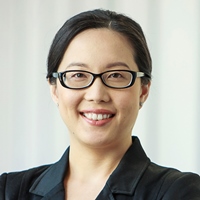 Dr Tina Su



Specialty
:
Obstetrics & Gynaecology
Advanced Endoscopic Surgery
Advanced Operative Laparoscopy

Qualification
:
BSci (Med), MBBS (Hons), FRANZCOG
Gender
:
F

Other Languages Spoken
:
Mandarin
Hokkien

Website
:
www.drtinasu.com.au
Practice 1
:
Women's Specialist Group, Education Block H
Level 3, Room 3151, Westmead Public Hospital
WESTMEAD
Phone: (02) 8890 3714
Fax: (02) 8890 3715
Profile
:

Dr Tina Su is an experienced Obstetrician Gynaecologist working in an all female-based private group practice. After graduating from UNSW medical school with honours she was accepted into Obstetrics and Gynaecology training, predominantly based in Western Sydney. She completed one year fellowship in Advanced Laparoscopic Surgery and Urogynaecology at St Vincents Hospital, and was the Clinical Superintendant for the final year of her training at Westmead Hospital. In addition to general Obstetrics, Dr Su has special interest in managing Recurrent Miscarriage, Laparoscopic Surgery and all aspects of Gynaecology. Dr Tina Su believes in delivering the highest level of quality patient care, and spends time to understand her patients needs. Dr Su will work towards providing a holistic approach to pregnancy care, working collaboratively with midwives to ensure a smooth and safe birth. Dr Tina Su also hold public appointments at Westmead and Auburn Hospitals. She is extensively involved with training of specialists, junior doctors and medical students. Dr Su is a Clinical Lecturer of the University of Sydney, and training supervisor for specialist training at the Royal Australian and New Zealand College of Obstetricians and Gynaecologists. She speaks fluent Mandarin and Hokkien.
Back to Top