Specialist Details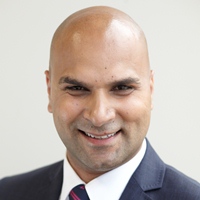 Dr Sunny Randhawa



Specialty
:
Knee Surgery
Hip Surgery
Orthopaedic Surgery

Qualification
:
MBChB, FRACS (Orth), MPH (UNSW)
Gender
:
M

Website
:
www.randhawaorthopaedics.com.au
Facebook
:
http://www.facebook.com/randhawaorthopaedics
Youtube
:
https://www.youtube.com/channel/UC2C1a-86lU3tYIjODUOqgfg
Practice 1
:
Suite 601A, San Clinic
Sydney Adventist Hospital
WAHROONGA
Phone: (02) 9194-3385
Fax: (02) 9475-0965
Profile
:

Dr Randhawa grew up and did his early schooling in Canberra. After completing his HSC he was awarded a seat to study medicine at the prestigious Royal College of Surgeons in Ireland. On completing this he returned to his native Canberra to commence his junior medical career, before moving to Sydney. He was selected on the NSW orthopaedic training scheme where he underwent rotations in Newcastle, Gosford, and rural posts of Port Macquarie and Coffs Harbour. In Sydney, Dr Randhawa worked at Concord, Royal Prince Alfred, and Fairfield / Liverpool hospitals. He did his orthopaedic trauma training at the two busiest units in NSW, John Hunter Hospital and Liverpool Hospital. After completing his specialist qualifications and obtaining his FRACS (Orth), Dr Randhawa pursued further fellowship training. He completed a fellowship in complex hip & knee arthroplasty and orthopaedic trauma, from St Vincents Hospitals Sydney. He was then selected for the highly sought after hip arthroscopy and anterior hip replacement fellowship in Melbourne under A/Prof John O'Donnell (President of International Society of Hip Arthroscopy). Here he mastered the techniques used to manage sports hip conditions such as femoro-acetabular impingement, ligamentum teres and labral tears, gluteal tendinopathy, and hip replacement via the anterior minimally invasive approach. Apart from work, Dr Randhawa likes to play tennis, golf, and cricket. He revels in travel to locations off the beaten track, and also enjoys writing poetry. Dr Randhawa consults at the San Clinic in Wahroonga, and Norwest Private Hospital in Bella Vista. He has appointments at Sydney Adventist Hospital, Norwest Private Hospital, and St Lukes Hospital.

Research
:

Dr Randhawa has published extensively in peer-reviewed journals, and presented at orthopaedic conferences both locally and internationally. His research interests include; hip arthroscopy in athletes, the long-term outcome of FAI and labral repair surgery, developing new hip arthroscopic techniques, and hip replacement in the younger adult with arthritis. He is involved in the selection and training of orthopaedic trainees, and preparing them for their exit exams.
Back to Top