Specialist Details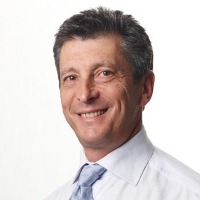 Dr Stephen Fenton



Specialty
:
Angiography
Cardiology

Qualification
:
MBBS, FRACP, FCSANZ, FACC
Gender
:
M

Website
:
www.scg.com.au
Practice 1
:
Bligh Street Cardiology
Suite 2303, Level 23, 25 Bligh Street
SYDNEY
Phone: (02) 9422-6030
Fax: (02) 9223-5911
Practice 2
:
Suite 213, Q Central
10 Norbrik Drive
BELLA VISTA
Phone: (02) 9422-6000
Fax: (02) 9672-6214
Profile
:

Dr Fenton graduated from Sydney University in 1976 and trained at Sydney Hospital, Royal Prince Alfred Hospital and Westmead Hospital. He commenced private practice as a consultant cardiologist in March 1983 and this practice has subsequently grown into what has now become Sydney Cardiology Group. His clinical interests include general adult cardiology, echocardiography and cardiac catheterisation. Since 1983, he has been a Visiting Medical Officer at The Sydney Adventist Hospital, Wahroonga and Norwest Private Hospital, Baulkham Hills and holds Membership of the Royal Australian College of Physicians, The Cardiac Society of Australia and New Zealand and is a Fellow of The American College of Cardiology. Dr Fenton is actively involved in continuing professional education for GPs and cardiac health professionals. Under his direction SCG has become a well recognized practice for cardiac sonographer training and since 1999 he has been the convener of the renowned international cardiology conference called The Port Douglas Heart Meeting. He has been an invited chairperson, moderator and panellist at clinical cardiology conferences both in Australia and internationally and is a monthly columnist on cardiac education for The Medical Observer.
Back to Top