Specialist Details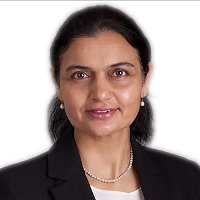 Dr Simmerjyot Gill



Specialty
:
Obstetrics & Gynaecology

Qualification
:
MBBS, FRANZCOG
Gender
:
F

Website
:
www.drsgill.com.au
Practice 1
:
Wahroonga Specialist Centre
Suite 12, 176 Fox Valley Road
WAHROONGA
Phone: 0422 290 420
Fax: (02) 9489 0045
Profile
:

Dr Gill is a female obstetrician gynaecologist who operate and delivers from Sydney Adventist Hospital. She has worked in the Canberra hospital and Calvary healthcare in ACT and then did the last 5 years of her O&G training through Royal North Shore Hospital. During the training she got an opportunity to work in Northern Beaches, Hornsby and Gosford hospitals, giving her a wide range of practicing skills. Although she has special interest in high risk pregnancy, including those complicated with medical problems and VBAC births, her emphasis remains on the health and safety of mums and their babies. Being a postgraduate in ENT surgery previously gives her the added advantage of acquiring excellent laparoscopic and general surgical skills. Dr Gill also has a special interest in menstrual disorders, abnormal Pap smears and post menopausal health issues. She is married with 3 children, helping her understand the needs of women and their families. Living only minutes away from the San makes Dr Gill readily available for the unpredictable world of Obstetrics even at odd hours.

Research
:

Al-suhel, R., Gill, S., Robson, S. and Shadbolt, B. (2009) Kjelland's forceps in the new millennium. Maternal and neonatal outcomes of attempted rotational forceps delivery. Australian and New Zealand Journal of Obstetrics and Gynaecology, 49, 510-514.
Back to Top