Specialist Details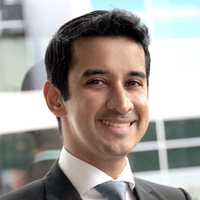 Dr Shagun Aggarwal



Specialty
:
Plastic & Reconstructive Surgery

Qualification
:
BSc (Med), MBBS (Hons1), MS, FRACS (Plast)
Gender
:
M

Other Languages Spoken
:
Hindi

Website
:
www.modeplasticsurgery.com.au
Facebook
:
https://www.facebook.com/ModePlasticSurgery/
Twitter
:
https://twitter.com/mode_ps
Practice 1
:
Suite 13, 924 Pacific Highway
GORDON
Phone: 1300 809 000
Fax: (02) 9475 0607
Practice 2
:
85 Burdett Street
HORNSBY
Phone: 1300 809 000
Fax: (02) 9475 0607
Practice 3
:
Clinic D, Level 2, Chris O'Brien Lifehouse
119 - 143 Missenden Road
CAMPERDOWN
Phone: 1300 809 000
Fax: (02) 9475 0607
Practice 4
:
Level 1, 6 Ryde Road
HUNTERS HILL
Phone: 1300 809 000
Fax: (02) 9475 0607
Profile
:

Dr Shagun Aggarwal is a specialist plastic surgeon specialising in cosmetic surgery, breast reconstruction (free flaps including DIEP, and implant reconstruction), hand surgery and skin cancer. Dr Aggarwal completed his medical degree at UNSW where he received prizes for first place in anatomy, practical anatomy and pharmacology. After 1 year of accredited general surgery training, Dr Aggarwal completed 5 years of plastic surgery training under the auspices of RACS resulting the award of FRACS (Plast). Dr Aggarwal also completed a Master of Surgery through USYD receiving the John Lowenthal Medal. During training Dr Aggarwal was awarded the Gordon Gordon-Taylor medal for first place in the surgical primary exams and was awarded the ASAPS prize for best aesthetic essay 2 years in a row. He was also the National Trainee Representative on the Board of Plastic Surgery. After completing training Dr Aggarwal completed two competitive subspecialty fellowships in Canada and USA. He specialised in Breast Reconstruction and Cosmetic Surgery at the University of Toronto, working with world leader Dr Mitch Brown. Subsequently at the University of Pennsylvania, Dr Aggarwal specialised in Microsurgery with world leaders in free flap breast reconstruction (Dr Joe Serletti & Dr Liza Wu), and limb reconstruction (Dr Scott Levin), and performed over 220 microsurgical cases as primary operator. Dr Aggarwal is a specialist plastic surgeon at the SAN and at two of Sydney's most prestigious public hospital campuses - Prince of Wales and Royal Prince Alfred Hospital. His main practice is located in Gordon.

Research
:

Dr Aggarwal has research interests in the field of breast reconstruction, and aesthetic surgery. Extending his knowledge of research from his Master of Surgery, Dr Aggarwal continues to collaborate with colleagues and mentors from North America. He recently published an article in the Journal of Reconstructive Microsurgery regarding fascial closure in free flap breast reconstruction contributing to DVT risk, a study prepared in conjunction with my colleagues at University of Pennsylvania. Earlier this year Dr Aggarwal published a CME article of Secondary Breast Augmentation in the Journal of Plastic and Reconstructive Surgery, the premier journal for educating plastic surgeons worldwide.
Back to Top