Specialist Details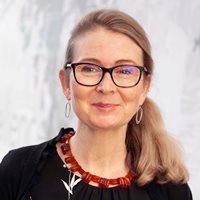 Dr Sarah Roxburgh



Specialty
:
Nephrology

Qualification
:
MBBS (Syd Uni), FRACP, PhD
Gender
:
F

Practice 1
:
C/- Department of Renal Medicine
Royal North Shore Hospital
ST LEONARDS
Phone: (02) 9463-1723
Fax: (02) 9463-1055
Profile
:

Dr Sarah Roxburgh works as a part time staff specialist in Renal Medicine at Royal North Shore Hospital (RNSH), and as a Visiting Medical Officer in Nephrology at the Sydney Adventist Hospital (SAH). Sarah graduated in 1996 from the University of Sydney, with the bulk of her initial training at RNSH. She completed her Advanced Training in Nephrology at Beaumont Hospital, Dublin, Ireland, which has a very large renal unit that transplants over 150 patients a year. She was awarded her Fellowship of the Royal Australasian College of Physicians in 2006. Her doctorate was under the supervision of Professor Hugh Brady, University College Dublin, and co-supervised by Professor Carol Pollock in Sydney. Her PhD focussed on the molecular mechanisms influencing the progression of renal scar in diabetic kidney disease. Retarding progression of diabetic nephropathy, and chronic kidney disease generally, remains a major focus for Sarah in clinical practice. In addition, she has a significant interest in hypertensive disorders and chronic kidney disease in pregnancy, and is part of the high risk obstetric medical team at RNSH. Due to her interest in pregnancy, Sarah manages a large cohort of young women, and particularly a group with IgA nephropathy and other chronic kidney disease. She has a strong interest in pre conception counselling and risk factor modification pre pregnancy, in patients with complex medical disease, and / or multiagent hypertension. She has a significant cohort of teenagers and young adults with chronic kidney disease, and is very interested in the care of the teenager transitioning from paediatric to adult nephrological care. Prevention of recurrent kidney stones, management of glomerulonephritis, management of patients on haemodialysis (home and in centre), management of the patient on peritoneal dialysis, and management of kidney transplant recipients in the long term, are all core parts of Sarah's nephrology practice. Holistic care over a lifetime of managing chronic kidney disease is key to good nephrological practice, and Sarah is highly aware of this. Thus, Sarah is very involved in managing the Renal Supportive Care service for the North Shore, and very interested in maintaining high standards of cohesive palliative care for patients when they reach the stage where a conservative pathway represents the best approach for them. Sarah is a Senior Lecturer in Medicine at the University of Sydney, and actively participates in academic and teaching roles at both sites (RNSH and SAH). In addition to private rooms at San Clinic Tulloch and Lindfield, Sarah sees general nephrology patients on Wednesday mornings at the Northern Specialist Centre (NSC), and high risk obstetric patients on two of four Friday mornings at the NSC. With Dr Amanda Mather, she runs the outreach Hornsby Kuring-gai Hospital Renal Clinic on two of four Friday mornings.

Research
:

Dr Roxburgh has particular interests in Diabetic Nephropathy, Pre-eclampsia, and is based at the Kolling Institute at Royal North Shore Hospital.
Back to Top