Specialist Details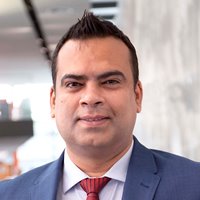 Dr Sanjeev Golani



Specialty
:
Colorectal Surgery
General Surgery
Gastroscopy
Colonoscopy

Qualification
:
MBBS (Hons), FRACS
Gender
:
M

Other Languages Spoken
:
Hindi

Website
:
www.drgolani.com.au
Practice 1
:
The Madison
Suite 7, 25 - 29 Hunter Street
HORNSBY
Phone: (02) 8599-9819
Fax: (02) 9012-0976
Profile
:

Dr Sanjeev Golani is a Colorectal and General Surgeon specialising in laparoscopic procedures. He has completed his general surgical training in Westmead Hospital, Sydney. After obtaining his fellowship from the Royal Australasian College of Surgeons he went on to pursue more specialist colorectal training for two years in Australia. He furthered his specialist training with a prestigious appointment as a senior colorectal fellow in the United Kingdom at Bristol Royal Infirmary for a year, a training position accredited by the Royal College of Surgeons, Edinburgh, UK.

His areas of particular interest include:
- Laparoscopic Colorectal Surgery: Dr Golani has a high success rate of performing all the cancer resections including rectal cancers laparoscopically.
- Laparoscopic Inguinal Hernia and Cholecystectomy: Dr Golani routinely does general surgical operations like laparoscopic inguinal hernia surgery and laparoscopic cholecystectomy.
- Endoscopy: He has been trained in advanced endoscopic skills and can remove large polyps endoscopically. He is accredited by the Gastroenterological Society of Australia (GESA) to perform endoscopy and colonoscopy.
- Pelvic Floor Disease: Dr Golani is very well trained in inserting Sacral Nerve Stimulators for patients with faecal incontinence and routinely performs Laparoscopic ventral mesh rectopexy for rectal prolapse.
- Inflammatory Bowel Disease: He has good knowledge and experience in dealing with both elective and emergency presentations of inflammatory bowel disease. Additionally, he has a keen interest in minimally invasive surgery including robotic surgery for increased surgical precision.

Dr Golani has a public appointment at Hornsby Kuring-gai Hospital where is actively involved in teaching of younger surgeons and is ASSET course instructor for the college.
Back to Top