Specialist Details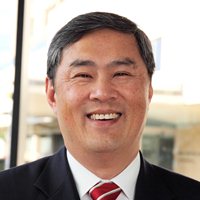 A/Prof Roderick Kuo



Specialty
:
Foot & Ankle Surgery
Orthopaedic Surgery

Qualification
:
MBBS (Syd), FRACS (Ortho) FA orth A
Gender
:
M

Website
:
www.drroderickkuo.com.au
Practice 1
:
San Clinic
Suite 601B, 185 Fox Valley Road
WAHROONGA
Phone: (02) 9806-3333
Fax: (02) 9806-3398
Practice 2
:
Specialty Orthopaedics
Suite G18, 9-11 Norbrik Drive
BELLA VISTA
Phone: (02) 9806-3333
Fax: (02) 9806-3398
Practice 3
:
Specialty Orthopaedics
Ground Floor, 118 Macquarie Street
PARRAMATTA
Phone: (02) 9806-3333
Fax: (02) 9806-3398
Profile
:

Dr Kuo is an Orthopaedic surgeon with subspecialty interests in foot & ankle and trauma surgery. He has current appointments at Norwest Private, Bella Vista and Sydney Adventist Hospital. He was educated at Trinity Grammar School, Summer Hill. He then studied medicine at Sydney University from 1983 - 1987 and graduated in 1988. He undertook Orthopaedic training on the Sydney AOA Training programme and obtained his surgical fellowship, FRACS (Ortho) in 1998. Following this he completed a fellowship in both Orthopaedic Trauma surgery with Professor BJ Sangeorzan and Dr MLC Routt, and in Foot and Ankle surgery with Professor ST Hansen Jr at Harborview Medical Center, University of Washington, Seattle, USA in 1998-1999. He is a member of the American Orthopaedic Foot and Ankle Society, Australian Orthopaedic Foot and Ankle Society, Trauma Society of Australia, AO Alumni Association, American Academy of Orthopaedic Surgeons, Australian Orthopaedic Association, Australian Medical Association and Australian Society of Orthopaedic Surgeons. He is currently Head of Orthopaedic Department at Norwest Private Hospital. His outside interests include music, in which he obtained his A Mus A in pianoforte in 1983, snow skiing, travel and golf. Dr. Kuo is currently in private practice with rooms in Wahroonga, Parramatta and Norwest.
Back to Top