Specialist Details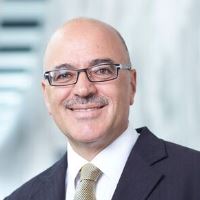 Dr Phillip Katelaris



Specialty
:
Urology
Robotic Surgery
Transvaginal Mesh Surgery for Stress Incontinence

Qualification
:
FRACS (Urol) MBBS
Gender
:
M

Website
:
www.katelarisurology.com.au
Practice 1
:
51 Palmerston Road
HORNSBY
Phone: (02) 9477-7904
Fax: (02) 9477-7599
Practice 2
:
Lawton House
60 Cecil Avenue
CASTLE HILL
Phone: (02) 9477-7904
Fax: (02) 9477-7599
Practice 3
:
Level 3, Suite 11
North Shore Private Hospital
ST LEONARDS
Phone: (02) 9477-7904

Profile
:

Dr Katelaris has been a consultant urologist on Sydney's north shore for 35 years. He trained first as a general surgeon and then sub-specialised as a urological surgeon. His practice, Katelaris Urology, offers comprehensive urological services for both men and women including management of prostate cancer, male and female urinary incontinence, urodynamic evaluation, erectile dysfunction with particular expertise in performing penile prosthetic surgery and management of kidney stones. He is the director of the Prostate Cancer Rehabilitation Centre that provides a multidisciplinary approach to managing sexual and urinary function following prostate cancer treatment. Dr Katelaris is a member of the American Urological Association and the Urology Association of Australia and New Zealand.

Research
:

Dr Katelaris was recently involved with the Institute of Magnetic Resonance utilising transrectal magnetic resonance techniques combined with spectroscopy for the early diagnosis of prostate cancer. His other research interests have included collaboration with the CSIRO helping develop a gene-based blood test for the early diagnosis of prostate cancer. He has recently been involved in the multi-national trial utilising Viagra in the management of radical prostatectomy patients. Dr Katelaris has been awarded the Keith Kirkland Prize and the Noel Newtown Medal for urological research.
Back to Top