Specialist Details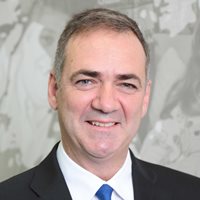 Dr Paul Dunkin



Specialty
:
Anaesthesia

Qualification
:
BSc, MBBS, FRACGP, FANZCA
Gender
:
M

Practice 1
:
9A Anaesthetics Group
Suite 5, 9A Railway Parade
WAHROONGA
Phone: (02) 9487-3033
Fax: (02) 9402-5887
Profile
:

Dr Dunkin completed Undergraduate Training BSc (UNSW) in 1987 and MBBS (UNSW) in 1991. Following this he undertook Postgraduate Training - Royal Australian Navy (Aviation Medicine). He obtained Fellowships of FRACGP in 1997 and FANZCA in 2003. Dr Dunkin subspecialises as a Cardiac Anaesthetist and Medical Perfusionist, and has specific professional interests in remote / difficult / disaster anaesthesia.
Back to Top