Specialist Details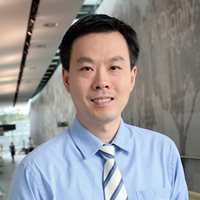 Dr Nicholas Ngui



Specialty
:
General Surgery
Breast Surgery
Colonoscopy

Qualification
:
BSc (Med), MBBS (UNSW, Hons), FRACS
Gender
:
M

Website
:
www.drnicholasngui.com
Practice 1
:
San Clinic, Suite 404
185 Fox Valley Road
WAHROONGA
Phone: (02) 9473-8535
Fax: (02) 9473-8949
Profile
:

Dr Nicholas Ngui is a consultant breast and general surgeon. He graduated with honours from the University of NSW in 2003 and then completed his general surgical training where he was awarded FRACS in January 2012. Dr Nicholas Ngui then underwent further BreastSurgANZ post-fellowship training in breast cancer surgery at the Westmead Breast Cancer Institute in 2012 - 2013. He is an instructor at numerous courses at the Royal Australiasian College of Surgeons, as well as being a hospital surgical supervisor of training. His current practice includes breast cancer surgery, oncoplastic breast cancer surgery in therapeutic mammoplasty & implant based breast reconstruction, general surgery, laparoscopic surgery, and thyroid surgery. He is committed to providing quality individualised care for all his patients.

Research
:

Dr Nicholas Ngui is currently involved in research into axillary lymph nodes in breast cancer patients, including axillary reverse mapping (ARM) during axillary surgery. He has published on general surgery and breast cancer surgery.
Back to Top