Specialist Details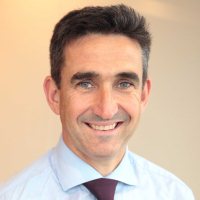 Dr Michael Wines



Specialty
:
Urology

Qualification
:
BMed (Newcastle) FRACS (Urology)
Gender
:
M

Practice 1
:
San Clinic
Suite 406, 185 Fox Valley Road
WAHROONGA
Phone: (02) 9052 7586
Fax: (02) 9053 6719
Practice 2
:
Wise Specialist Emergency Clinic
33-39 Talavera Road
MACQUARIE PARK
Phone: (02) 9052 7586
Fax: (02) 9053 6719
Profile
:

Dr Michael Wines is a fully qualified urologist and a member of Sydney Urological Associates. His areas of particular interest include complex stone disease, endoscopic and laparoscopic urology. He also offers a broad range of general urological services. Growing up on the North Shore of Sydney, he attended school at Knox. His medical training was undertaken at the University of Newcastle and completed in 1995. He began his surgical training at Royal Prince Alfred Hospital in 1997. After completing four years of general surgical training he commenced urology in 2001 and then obtained his Fellowship in 2004. He is the first NSW Urologist to undertake an approved two year fellowship through the International Endourology Society. This involved both clinical and academic work undertaken for 12 months each at St George Hospital, Sydney and The Scottish Lithotriptor Centre, Edinburgh, Scotland. During this time he worked as a clinical fellow with Dr David Trolley, studying advanced stone disease and upper tract laparoscopy. Dr David Trolley is considered to be a world leader in this field. Prior to his endourology fellowship, Dr Wines completed a six month general urology fellowship at Royal North Shore Hospital in 2005. Dr Wines is married and has two children. His wife practices as a Dermatologist. His father is a retired urologist and thus has strong links to the urology community. Dr Wines consults in rooms at the San Clinic as well as the WiSE Specialist Emergency Clinic in Macquarie Park. He operates privately at the San and North Shore Private Hospital and admits public patients to Northern Beaches and Ryde Hospitals. As part of Sydney Urological Associates he looks forward to providing patients with the highest standard of urological care.

Research
:

Dr Wines has a wide range of research interests. As a member of the International Endo-urological Society he has strong interests in kidney stone management and lithotripsy. He has participated in over 10 publications in peer review journals. His most recent publication was based on blood splash injuries in endo-urology and the risk to the surgeon.
Back to Top