Specialist Details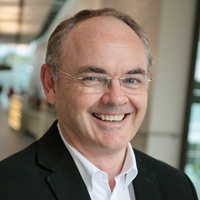 A/Prof T Michael Hughes



Specialty
:
General Surgery
Breast Surgery
Surgical Oncology
Head & Neck Surgery

Qualification
:
MB BS (Hons1), FRACS
Gender
:
M

Practice 1
:
Northern Surgical Oncology, San Clinic
Suite 404, 185 Fox Valley Road
WAHROONGA
Phone: (02) 9473-8535
Fax: (02) 9473-8949
Profile
:

1989 - Graduated University of Sydney with First Class Honours
1989-96 - Post Graduate Training Westmead Hospital (WH)
1996 - Fellowship Royal Australasian of Surgeons in General Surgery
1997-98 - Clinical Superintendent in Surgery at Westmead Hospital
1998-99 - Fellow in Surgical Oncology, Royal Marsden Hospital, London
1999-2000 - Lecturer University of Sydney, Sydney Melanoma Unit, RPAH
2000-10 - Consultant Surgical Oncologist Westmead Hospital and Founding Head of Melanoma and Sarcoma Surgical Services, Chairman of Melanoma and Sarcoma Multidisciplinary Teams
2003-05 - Head of Department of General Surgery, Westmead Hospital
2000-10 - Attending Surgeon Sydney Adventist Hospital
2011 - Associate Professor in Surgery, Sydney Medical School, University of Sydney, Sydney Adventist Hospital Clinical School VMO Surgeon Hornsby Hospital Current Appointments: Chairman SAH Multidisciplinary Breast Team Chairman NSW Cancer Institure Melanoma Oncology Group, Member NSWOG executive Deputy Chairman NSW Melanoma Network Advisory Board SAH Quality Review Committee Melanoma Institute Australia MDT member

Research
:

Assoc. Professor Hughes has researched and published in trauma surgery and melanoma. He has been involved in a number of international clinical trials researching surgery and adjuvant treatments for melanoma. In his role with the University of Sydney, A/Prof Hughes is aiming to develop a research program for the management of breast cancer as well as facilitating the participation in clinical trials for the treatment of melanoma. Through participation in cutting edge research he aims for patients at the SAH to have available to them the latest and most effective treatments. The Academic Department of Surgery at the SAH is now looking into risk factors and outcomes in surgery for the elderly.
Back to Top