Specialist Details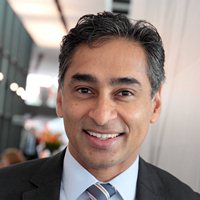 Dr Max Dias



Specialty
:
Urology
Robotic Surgery

Qualification
:
MBBS, BSc (Med), FRACS (Urol)
Gender
:
M

Website
:
www.sydneyurologist.com.au
Practice 1
:
Suite 506, San Clinic, Sydney Adventist Hospital
185 Fox Valley Road
WAHROONGA
Phone: (02) 8814-6837
Fax: (02) 8882-9767
Practice 2
:
Suite G5A, Norwest Urology, NWPH Medical Centre
9 Norbrik Drive
BELLA VISTA
Phone: (02) 8814-6837
Fax: (02) 8882-9767
Practice 3
:
Northern Beaches Cancer Care
Building 4, 49 Frenchs Forest Road
FRENCHS FOREST
Phone: (02) 8814-6837
Fax: (02) 8882-9767
Profile
:

Dr Dias is an Australian trained consultant urological surgeon who became a Fellow of the Royal Australasian College of Surgeons (FRACS) in 2008. He has extensive experience in minimally invasive surgery, including laparoscopic and robotic techniques, for the treatment of prostate and kidney cancers. He also offers minimally invasive surgery for the treatment of kidney stones, bladder disease and benign prostate disease enlargement including Greenlight laser prostatectomy. Other urology services include vasectomy, male incontinence and erectile dysfunction surgery. To support and guide best management of significant or complex cancers, he is an active participant in the fortnightly convened Multidisciplinary Urological Cancer Clinical Meeting held at the Sydney Adventist Hospital, bringing a multidisciplinary, peer-reviewed approach to patient care. He is the appointed supervisor of urology registrar training at the Sydney Adventist Hospital and Hornsby Hospital. He regularly teaches medical students at the Clinical School of the University of Sydney, located at the San. Dr Dias was raised in Sydney and completed his medical degree at the University of NSW in 1996. After completing 3 years of advanced training in General Surgery, primarily in NSW, he commenced Urology training in Victoria. Following completion of the program, he returned to Sydney in 2006 for post-fellowship training in urological cancer, voiding dysfunction and female urology. Dr Dias welcomes patients to his consulting rooms at The San Clinic in Wahroonga, and his Norwest Urology practice in Bella Vista. He is appointed as a Visiting Medical Officer with regular operating lists at Sydney Adventist Hospital, Norwest Private Hospital and Hornsby Hospital.
Back to Top