Specialist Details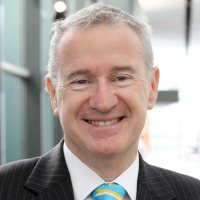 Prof John Watson



Specialty
:
Neurology

Qualification
:
AM, D.Phil, MBBS. (Hons I), BSc. (Hons I), FRACP, MD
Gender
:
M

Other Languages Spoken
:
French

Website
:
www.northernneuroscience.com.au
Practice 1
:
San Clinic
Suite 402, 185 Fox Valley Road
WAHROONGA
Phone: (02) 9473-8777
Fax: (02) 9473-8779
Profile
:

Prof Watson commenced medical studies at the University of Sydney in 1973, interrupting this course to take a BSc (First Class Honours) in Neurophysiology. He was the New South Wales Rhodes Scholar for 1977, which enabled him to travel to Oxford University for a Doctorate in Philosophy, also in Neurophysiology. Returning to the University of Sydney in 1981 he completed his medical studies, again obtaining First Class Honours, before commencing work as an Intern, RMO and Registrar at Royal Prince Alfred Hospital. In 1990 he travelled to London where he was a Lecturer and Senior Registrar in Neurology at the Institute of Neurology, Queen Square and the Royal Postgraduate Medical School, Hammersmith Hospital. After a year in this position he became a Wellcome Trust Research Fellow at University College London, and the MRC Cyclotron Unit, Hammersmith Hospital. Here he undertook functional brain imaging research using Positron Emission Tomography (PET) to explore the visual system of the human brain, and the relationship between the structure and function of the human brain; research he continues to this day. Prof Watson has published some 47 peer reviewed original articles, invited articles and chapters in books. He regularly is invited to give research and clinical lectures and seminars, examines higher degree theses and has supervised seven Masters and Doctoral students. He is on the Behavioural Neurology Subcommittee of the Australian & New Zealand Association of Neurologists, and has served as its Chair. He has presented clinical and research material many times on the radio and in the press. For over three years he was the Chair of the University of Sydney Human Ethics Committee, and recently completed a second three year term as Chair. In late 2010 he was appointed Professor of Medicine, Sydney Medical School at Sydney Adventist Hospital and is Associate Dean of the newly formed Clinical School at Sydney Adventist Hospital.

Research
:

Dr Watson's interests are behavioural neurology including dementia, focal cognitive deficits after stroke, and basic research on the human visual system. He regularly reviews scientific papers submitted to a number of other journals, and applications to the major grant giving bodies in Australia and from time to time overseas. He collaborates with researchers in other institutions, particularly the Florey Neuroscience Institute in Melbourne where he is a Visiting Fellow.
Back to Top