Specialist Details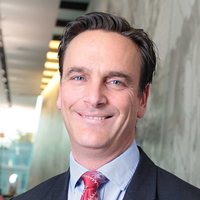 Dr John Limbers



Specialty
:
Orthopaedic Surgery
Hip Surgery
Knee Surgery
Foot & Ankle Surgery
MAKO Surgery

Qualification
:
MBBS(Hons 1), FRACS, FAOrthA
Gender
:
M

Website
:
www.drjohnlimbers.com.au
Practice 1
:
Suite 403, San Clinic
185 Fox Valley Road
WAHROONGA
Phone: 0498 260 549
Fax: (02) 4393 3819
Practice 2
:
Gosford Private Consulting Suites
Suite 4, 12 Jarrett Street
NORTH GOSFORD
Phone: (02) 4393 3820
Fax: (02) 4393 3819
Practice 3
:
Central Coast Orthopaedics
654 Pacific Highway
KANWAL
Phone: (02) 4393-3820
Fax: (02) 4393-3819
Profile
:

Dr John Limbers is an orthopaedic surgeon with subspeciality expertise in Mako robotic anterior hip replacement surgery and Mako robotic knee replacement surgery. He also performs arthroscopic knee surgery, and foot and ankle surgery. He studied Medicine at the University of New South Wales and graduated with First Class Honours in 1994. His internship and residency were at Royal North Shore Hospital, Sydney. Dr Limbers worked as an Orthopaedic Registrar at Royal Prince Alfred Hospital, Royal North Shore Hospital, Auckland Hospital and Starship Children's Hospital (Auckland) before commencing training with the Australian Orthopaedic Association (AOA) Sydney Northside Training Program in 2000. Dr Limbers qualified as a Fellow of the Royal Australasian College of Surgeons (Orthopaedics) in 2004. In 2004 he completed a Hip and Knee Surgery Subspeciality Fellowship at Addenbrooke's University Hospital in Cambridge, England, and a Foot and Ankle Subspeciality Fellowship at Cappagh National Orthopaedic Hospital, Dublin. He was admitted as a Fellow of the Australian Orthopaedic Association in 2008. He currently has VMO appointments at Sydney Adventist Hospital, Gosford Hospital, Gosford Private Hospital and Berkeley Vale Private Hospital. He has rooms at the San Clinic, Gosford and Kanwal. He has published research and review articles in national and international journals and given lectures at AOA Continuing Orthopaedic Education Meetings. He is cited in Apley's System of Orthopaedics and Fractures. He is currently the AOA registrar training supervisor at Gosford Hospital.
Back to Top