Specialist Details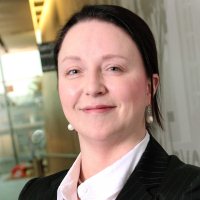 Dr Jane Freeman



Specialty
:
Haematology - Clinical
Haematological Oncology

Qualification
:
MBBS, FRACP, FRCPA, MPhil, MAppSc, BA
Gender
:
F

Website
:
www.nhog.com.au
Practice 1
:
Integrated Cancer Centre
Level 2, Clark Tower, 185 Fox Valley Road
WAHROONGA
Phone: (02) 9056 1100
Fax: (02) 9056 1110
Profile
:

Dr Freeman trained in Clinical and Laboratory Haematology at Royal North Shore Hospital and holds dual specialist fellowships (FRACP, FRAPA). Dr Freeman also undertook an 18 month fellowship in Medical Oncology prior to commencing practice at the Sydney Adventist Hospital. Dr Freeman has a broad range of expertise in a wide range of malignant and non malignant haematology.

Research
:

Dr Freeman holds postgraduate degrees in Philosophy and Neuroscience. Dr Freeman has published, particularly on the subjects of immune deficiency in CLL and anemia in heart failure.
Back to Top