Specialist Details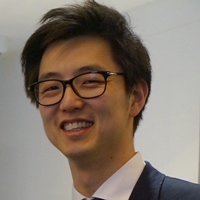 Dr James Kim



Specialty
:
Oral & Maxillofacial Surgery

Qualification
:
BDSc(Hons) MBBS FRACDS(OMS)
Gender
:
M

Website
:
www.hornsbyoms.com.au
Practice 1
:
Hornsby OMS
Suite 714, 1C Burdett Street
HORNSBY
Phone: (02) 9477 2279
Fax: (02) 9475 1324
Practice 2
:
Macquarie OMS
501/135 Macquarie Street
SYDNEY
Phone: (02) 9427 2817
Fax: (02) 9251 4612
Profile
:

Dr Kim is a specialised Oral and Maxillofacial surgeon with dual qualifications in medicine and dentistry. He trained in several major hospitals in NSW/ACT and upon completing his specialist training went on to pursue further subspecialty training, consisting of a fellowship in Paediatric Oral and Maxillofacial Surgery at the Royal Children's Hospital in Melbourne, followed by a fellowship in Orthognathic and Facial Trauma Surgery at the Royal Melbourne Hospital. Dr Kim currently holds consultant surgeon appointments at Westmead Hospital, the Children's Hospital at Westmead, Prince of Wales Hospital and Sydney Children's Hospital. He has been appointed as an associate clinical lecturer at the University of Sydney. Dr Kim practices the full scope of Oral and Maxillofacial Surgery, with subspecialty interests in the areas of paediatric surgery, corrective jaw surgery and facial trauma surgery.
Back to Top