Specialist Details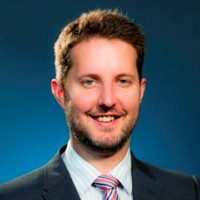 Dr Ian Bilmon



Specialty
:
Haematology - Clinical
Haematological Oncology

Qualification
:
BSc BMBS(Hons) FRACP FRCPA MPhil
Gender
:
M

Website
:
www.nhog.com.au
Practice 1
:
Integrated Cancer Centre
Level 2 Clark Tower, 185 Fox Valley Road
WAHROONGA
Phone: (02) 9056 1100
Fax: (02) 9056 1110
Profile
:

Dr Bilmon is a clinical and laboratory Haematologist with joint fellowships of the Royal Australasian College of Physicians and Royal College of Pathologists of Australasia. His specific clinical areas of interest include general Haemato-Oncology, including lymphoma, myeloma, and myeloproliferative/myelodysplastic syndromes; Haematopoietic stem cell transplantation; and clinical trials.Dr Bilmon has completed dual training in clinical and laboratory Haematology through Royal North Shore and Westmead hospitals, and has undertaken two postgraduate fellowships. His research fellowship was undertaken at the Cellular Therapies laboratory at the Westmead Millennium Institute (University of Sydney), researching methods into redirecting T cell specificity against lymphoma by expressing chimeric immunoreceptors. His clinical fellowship in stem cell transplantation was undertaken through St Vincent's Hospital, Darlinghurst. His clinical research to date has focused on Haematopoietic transplantation from alternate donors, particularly 'haploidentical' transplantation, and on the late effects of autologous and allogeneic transplantation.Dr Bilmon currently works at the Sydney Adventist Hospital and on the Blood and Marrow Transplant service at Westmead Hospital. He is a member of HSANZ (Haematology Society of Australia and New Zealand), and ALLG (Australasian Leukaemia and Lymphoma Group).
Back to Top