Specialist Details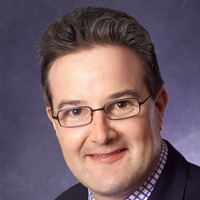 Dr Graham Sellars



Specialty
:
Plastic & Reconstructive Surgery

Qualification
:
MBBS, FRACS (Plast.Surg)
Gender
:
M

Website
:
www.plastic-surgery-sydney.com.au
Facebook
:
https://www.facebook.com/DrSellars
Practice 1
:
San Clinic
Suite 507, 185 Fox Valley Road
WAHROONGA
Phone: (02) 9473-8577
Fax: (02) 9473-8579
Profile
:

Dr Graham Sellars was born in Reading, England in 1968. He immigrated to Australia in February 1973, initially to Melbourne. He completed his secondary school education at Barker College, Hornsby in New South Wales in 1985, and studied Medicine at the University of New South Wales, graduating in 1992. After doing his internship at Hornsby Hospital, he completed basic surgical training at Royal North Shore Hospital in Sydney. Dr Sellars then went on to two years as an unaccredited registrar; the first was in Paediatric General and Paediatric Plastic Surgery at Sydney Children's Hospital, the second in Plastic Surgery at Westmead Hospital. Formal training in Plastic and Reconstructive Surgery commenced in 1998 at Liverpool Hospital and went on to include rotations at Westmead, Canberra Prince of Wales and Concord Hospitals. This time also included a six month Aesthetic Surgery Fellowship. He obtained his FRACS (Plastic Surgery) in 2002. After completing training, Dr Sellars embarked on an itinerate tour of Plastic Surgery units in Europe & England, mostly in Aesthetic Surgery. He spent time with Daniel Marchac and Claude Le Louarn in Paris and Per Heyden in Stockholm, and subsequently visited selected surgeons in London. Dr Sellars is now practising at the San Clinic, Wahroonga. He has appointments at Sydney Adventist Hospital and San Day Surgery Hornsby. His main areas of interest include Aesthetic Surgery, General Plastic and Reconstructive Surgery. Dr Sellars is also a member of The Australian Society of Plastic Surgeons and was elected Chairman of the Australian Society of Plastic Surgeons (NSW) for 2011-2012. He is also a member of The Australasian Society of Aesthetic Plastic Surgeons and The Australian Medical Association, and is on the Medical Advisory Committees of both Sydney Adventist Hospital and the San Day Surgery Hornsby.
Back to Top