Specialist Details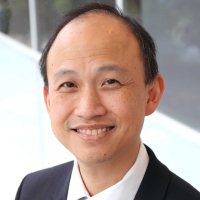 Dr George Lau



Specialty
:
Angiography
Angioplasty
Cardiology
Echocardiology
Interventional Cardiology

Qualification
:
MBBS, PhD, FRACP, FCSANZ
Gender
:
M

Other Languages Spoken
:
Cantonese

Practice 1
:
Nthn Cardiology, Suite 1, Level 1
Bldg 1, 49 Frenchs Forest Road
FRENCHS FOREST
Phone: (02) 8011-0678
Fax: (02) 8011-0679
Practice 2
:
Sydney Heart
Suite 212, Level 2, 185 Fox Valley Road
WAHROONGA
Phone: (02) 9480-6180
Fax: (02) 9487-1444
Profile
:

Dr Lau trained in coronary stenting and structural heart interventions (including PFO closures) at the Massachusetts General Hospital, Boston. He undertook his Cardiology and General Medicine training at Concord Hospital, Sydney. He completed his PhD in cardiac imaging, including cardiac CT and IVUS with Professor Len Kritharides at Concord Hospital. He is a Cardiologist and Head of the Department of General Medicine at Manly Hospital.

Research
:

Dr Lau has published studies in vascular remodelling, lipids, cardiac CT and intravascular ultrasound in journals including Heart, Circulation, The American Journal of Cardiology and Radiology. His current interests include studies in cardiac CT, vascular remodelling, and coronary interventions.
Back to Top