Specialist Details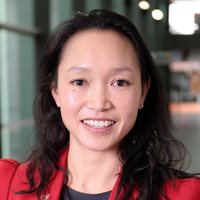 Dr Fiona Foo



Specialty
:
Angiography
Angioplasty
Cardiology
Interventional Cardiology

Qualification
:
MBBS, FRACP
Gender
:
F

Website
:
www.sydneycardiology.com.au
Practice 1
:
Suite 901, Level 9, Tower B
799 Pacific Highway
CHATSWOOD
Phone: (02) 9422-6040
Fax: (02) 9411-1904
Practice 2
:
Suite 213, Q Central
10 Norbrik Drive
BELLA VISTA
Phone: (02) 9422-6000
Fax: (02) 9672-6214
Practice 3
:
Sydney City Cardiology
Suite 102, Level 1, 37 Bligh Street
SYDNEY
Phone: (02) 9422-6080
Fax: (02) 9422-6081
Profile
:

An interventional and general cardiologist working with Sydney Cardiology Group, Dr Fiona Foo completed her MBBS (Hons) in the University of Western Australia, Basic Physician Training in Concord Hospital, NSW; and Cardiology Training in Fremantle Hospital, WA. She then completed Interventional Cardiology fellowships in The Mazankowski Alberta Heart Institue in Edmonton, Canada as well as the Golden Jubilee National Hospital in Glasgow, Scotland. She has interests in coronary interventions via the radial approach; use of fractional flow reserve, acute coronary syndromes, cardiac risks of non cardiac surgery after coronary revascularisation, women and ischaemic heart disease, cardiology in the developing world, and sports cardiology. Fiona has accreditation at Sydney Adventist Hospital, Macquarie University Hospital, Norwest Hospital and the Eastern Heart Clinic.
Back to Top