Specialist Details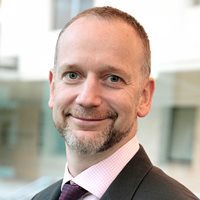 Dr Dylan Wynne



Specialty
:
Cardiology
Interventional Cardiology
Angiography
Angioplasty
Echocardiology
TAVI (Transcatheter Aortic Valve Implantation)

Qualification
:
BSc (Hons) MBBS PhD FRACP
Gender
:
M

Other Languages Spoken
:
Welsh
Spanish

Practice 1
:
Suite 503, 20 Bungan Street
MONA VALE
Phone: (02) 9979 8499
Fax: (02) 9979 6962
Practice 2
:
San Clinic, Suite 502
185 Fox Valley Road
WAHROONGA
Phone: (02) 8598 3079
Fax: (02) 9473 8523
Practice 3
:
Seascape, Suite 14
22 Fisher Road
DEE WHY
Phone: (02) 9982 8300
Fax: (02) 9971 1594
Practice 4
:
Northern Beaches Hospital
Suite 13, Level 6, 105 Frenchs Forest Road
FRENCHS FOREST
Phone: (02) 8598 3070
Fax: (02) 9105 5720
Profile
:

Dr Dylan Wynne is educated to post-doctoral level with a PhD in cardiac molecular pharmacology and three full years as an interventional fellow. Dr Wynne completed his general cardiology training through the Prince of Wales network in Sydney, then completed two years as the interventional fellow at St Vincent's Hospital before finalising specialist training overseas in Brighton UK with a further fellowship in complex coronary interventions and innovative skills and technology towards non-surgical treatment of structural heart disease.

Research
:

Dr Wynne has a PhD and has been first and co-authorship on more than 15 published journal articles. Dr Wynne completed his training as a cardiac research fellow enrolling and supervising the co-running of more than 20 active clinical trials. His current and future interest lies with implementing new minimally invasive technologies including trans catheter aortic valve implantation for severe inoperable aortic stenosis along with novel technologies to treat AF and stroke risk plus mitral stenosis / regurgitations / ASD / PFO's.
Back to Top