Specialist Details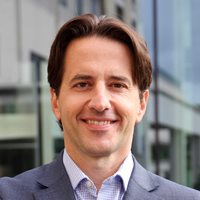 Dr Christos Apostolou



Specialty
:
General Surgery
Gastric & Oesophageal Surgery
Hepatobiliary & Pancreatic Surgery
Gastroscopy
Colonoscopy
ERCP (Endoscopic Retrograde Cholangiopancreatography)
Robotic Surgery

Qualification
:
MBChB (UCT), FCS (SA), MMed (Surg), FRACS
Gender
:
M

Website
:
www.gastrosurgery.com.au
Practice 1
:
Suite 220, Level 2, Clark Tower
185 Fox Valley Road
WAHROONGA
Phone: (02) 9480 4250
Fax: (02) 8008 1596
Practice 2
:
Bankstown Hospital Medical Centre
Suite 111, Level 1, 68 Eldridge Street
BANKSTOWN
Phone: (02) 9480 4250
Fax: (02) 8008 1596
Profile
:

Dr Christos Apostolou is a specialist Upper Gastrointestinal Surgeon. He completed surgical training at the University of Cape Town with subsequent fellowships in South Africa and Sydney.

He holds expertise in upper gastrointestinal, liver, biliary and pancreatic surgery (open / laparoscopic / robotic). He is an accredited consultant surgeon at Sydney Adventist Hospital, Macquarie University Hospital and Bankstown - Lidcombe Hospital.

He is the Royal Australasian College of Surgeons' hospital training supervisor for Bankstown - Lidcombe Hospital.

Christos is a Conjoint Senior Lecturer at UNSW, Clinical Lecturer at Macquarie University and a Clinical Senior Lecturer for Sydney University at the Sydney Adventist Hospital Clinical School.

He is an ANZHPBA board member and chairs the Sydney South West Area Upper Gastrointestinal Cancer Committee as well as a being a member of the AMA, KDMA and ANZGOSA.

Christos has special expertise in upper gastrointestinal oncology, antireflux, hernia & laparoscopic surgery, endoscopy and ERCP. He holds full accreditation in robotic surgery.
Back to Top