Specialist Details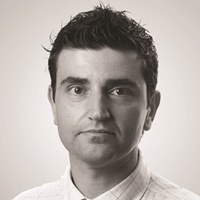 Dr Basilios Petrellis



Specialty
:
Electrophysiology
Implantable Electronic Devices
Cardiology

Qualification
:
MBBS FRACP FCSANZ
Gender
:
M

Website
:
www.scg.com.au
Practice 1
:
Sydney Cardiology Group
Suite 901, Tower B, 799 Pacific Highway
CHATSWOOD
Phone: (02) 9422-6040
Fax: (02) 9411-1904
Practice 2
:
Sydney Cardiology Group
Suite 213, Q Central, 10 Norbrik Drive
BELLA VISTA
Phone: (02) 9899-6244
Fax: (02) 9899-6446
Practice 3
:
Sydney Cardiology Group, Macquarie University Hosp
Suite 406, Level 4, 2 Technology Place
MACQUARIE UNIVERSITY
Phone: (02) 9422-6070
Fax: (02) 9812-2920
Profile
:

Dr Bill Petrellis is a cardiac electrophysiologist and general adult cardiologist. He specialises in arrhythmia management and is an expert in ablation of cardiac arrhythmias, including atrial fibrillation and device implantation. Dr Petrellis was awarded his Bachelor of Medicine and Surgery from the University of Melbourne in 1996. He completed advanced training in cardiology at the Austin Hospital, Melbourne in 2003, which was followed by a two-year clinical fellowship of Electrophysiology and Arrhythmia Management in London, Canada. Dr Petrellis was admitted as a Fellow of the Royal Australasian College of Physicians in 2005 and was appointed consultant electrophysiologist at St. Michael's Hospital, Toronto and a clinical teacher with the University of Toronto, before returning to practice in Sydney in 2006. He was locum staff specialist for cardiac device implantation at Wollongong Hospital in 2008 and locum staff specialist of electrophysiology at the Royal Prince Alfred Hospital in 2009 – 10. Dr Petrellis has been retained as a medical expert to provide advice on the rollout of automated external defibrillators in the public transport sector. He also supports regional healthcare through attendance at outreach cardiac device clinics in Dubbo and Orange, NSW. Dr Petrellis is an Accredited Medical Officer at Sydney Adventist Hospital, Macquarie University Hospital and the Mater Hospital. He consults at the Bella Vista, Chatswood and Macquarie practice locations of Sydney Cardiology. His teaching interests include demonstration and training of cardiac device implantation.
Back to Top