Specialist Details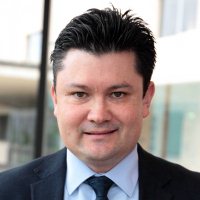 Dr Andrew Peng



Specialty
:
Advanced Operative Laparoscopy
Obstetrics & Gynaecology
Advanced Endoscopic Surgery

Qualification
:
MBBS , FRANZCOG
Gender
:
M

Website
:
www.sydneyobstetrician.com.au
Practice 1
:
San Clinic
Suite 605, 185 Fox Valley Road
WAHROONGA
Phone: (02) 9473-8650
Fax: (02) 9473-8657
Practice 2
:

Suite 406, 20 Bungan Street
MONA VALE
Phone: (02) 9997 8300

Profile
:

Dr Peng is a Fellow of the Royal Australian and New Zealand College of Obstetricians and Gynaecologists. He completed his medical degree at the University of Sydney and trained in obstetrics and gynaecology (O&G) at Royal North Shore Hospital (RNSH). As part of this training he undertook a one year Allan Ferrier Memorial fellowship at North Shore Private Hospital and The Mater Hospital where he focused on complex gynaecological surgery and high risk obstetrics. He currently holds the position of clinical fellow (high risk obstetrics) at RNSH's Maternal Foetal Medicine Unit. Based on his interest in teaching, he regularly lectures at Notre Dame University and is also involved in teaching with the University of Sydney Medical School. Dr Peng is focused on providing all patients with individualised, personalised care. He actively encourages and supports mothers to be engaged in all aspects of their pregnancy journey. He welcomes all women, and in particular has a special interest in managing complicated pregnancies. Dr Peng also cares for patients with a broad range of gynaecological presentations including menstrual disorders, abnormal pap smears, prolapse and menopause.
Back to Top