Specialist Details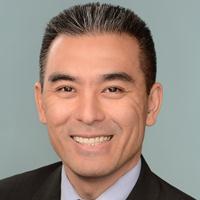 Dr Adrian Low



Specialty
:
Orthopaedic Surgery
Knee Surgery
Shoulder Surgery
MAKO Surgery

Qualification
:
MBBS, PhD, FRACS, FAOrthA
Gender
:
M

Website
:
www.adrianlow.com.au
Practice 1
:
San Clinic, Suite 601B
185 Fox Valley Road
WAHROONGA
Phone: (02) 9806-3333
Fax: (02) 9806-3398
Practice 2
:
Specialty Orthopaedics
Ground Floor, 118 Macquarie Street
PARRAMATTA
Phone: (02) 9806-3333
Fax: (02) 9806-3398
Practice 3
:
Norwest Private Hospital
Suite G18, 11 Norbrik Drive
BELLA VISTA
Phone: (02) 9806-3333
Fax: (02) 9806-3398
Profile
:

Adrian is an orthopaedic surgeon who specialises in the shoulder and knee. He is in private practice and operates at the Sydney Adventist, Macquarie University and Norwest Private Hospitals. He is a Senior lecturer in orthopaedic surgery with the University of Sydney. Adrian graduated medicine from the University of Sydney and subsequently earned a Doctor of Philosophy from the University of New South Wales in surgery. He then completed orthopaedic training in Sydney followed by subspecialty fellowships in Oxford and Cambridge University Hospitals. Adrian treats all conditions of the shoulder and knee with a special interest and experience in arthroscopic reconstructions, arthroscopy and joint replacements.
Back to Top