Specialist Details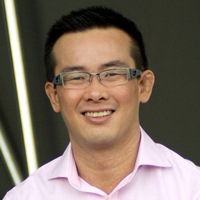 Dr Warren Chan



Specialty
:
Gynaecology
Reproductive Endocrinology and Infertility
Advance Operative Laparoscopy
Advanced Endoscopic Surgery

Qualification
:
BSc(Med) (Hons I) MBBS (Hons I) FRANZCOG MRMed CREI
Gender
:
M

Website
:
www.aevafem.com.au
Practice 1
:
San Clinic Tulloch
Suite 207, 185 Fox Valley Road
WAHROONGA
Phone: 1300-724-380
Fax: 1300-724-381
Practice 2
:
Q Central Building
Suite 206, 10 Norbrik Avenue
BELLA VISTA
Phone: 1300-724-380
Fax: 1300-724-381
Practice 3
:
Next Generation Fertility
Level 2, 1 Fennell Street
PARRAMATTA
Phone: 1300-724-380
Fax: 1300-724-381
Profile
:

Dr Warren Chan is a leading Fertility Specialist who holds a Certificate in Reproductive Endocrinology & Infertility (CREI), the highest recognised qualification for Fertility Specialists in Australia. He is also a sub-specialist in Laparoscopic & Robotic Gynaecological Surgery. He is a director of AEVAFEM, a specialist unit in Advanced Gynaecological Surgery and is a Consultant Fertility Specialist at Westmead and Royal Prince Alfred Hospitals. Dr Chan obtained first class honours for his medical degree from the University of NSW, and completed his specialist training in Obstetrics & Gynaecology at Westmead Hospital as well as undertaking several years of fellowships in complex pelvic surgery. Dr Chan then obtained further sub-specialist qualifications in Reproductive Endocrinology and Infertility, providing him with a complete approach to fertility care. Dr Chan performs his Advanced Gynaecological Surgery at Sydney Adventist Hospital and assisted conception at Next Generation Fertility and Westmead Fertility Centre.

Research
:

Dr Warren Chan is at the forefront of IVF research and development, the findings of which are presented at Australian and international meetings. This provides Dr Chan with the most up to date knowledge of fertility treatments available - knowledge he can tailor to your situation to give you and your partner the best chance of achieving a healthy baby. He remains heavily involved in the education of junior doctors and medical students at Westmead and Royal Prince Alfred Hospitals. He is a Senior Lecturer at the University of Western Sydney.
Back to Top