Specialist Details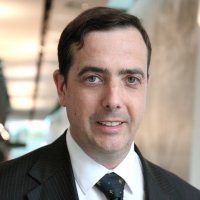 Dr Charles Nelson



Specialty
:
Cardiology
Echocardiology

Qualification
:
MBBS, M.Phil, FRACP, FCSANZ
Gender
:
M

Website
:
www.heartmed.com.au
Practice 1
:
Wahroonga Specialist Centre
Suite 3, 176 Fox Valley Rd
WAHROONGA
Phone: (02) 9487-6377
Fax: (02) 9487-6577
Profile
:

Dr Nelson graduated from the University of New South Wales in 1989 and has trained at St Vincent's, St George and Prince of Wales hospitals in Sydney. He has completed a clinical research fellowship and Master of Philosophy in cardiac imaging science at University of Queensland / Princess Alexandra Hospital / The Wesley Hospital in Brisbane. Dr Nelson has several scientific publications including in the prestigious Journal of the American College of Cardiology. He has presented his research locally, at the Cardiac Society of Australia and New Zealand, and internationally at the American Heart Association and American College of Cardiology. He has also completed a clinical echocardiography fellowship at Hearts 1st Laboratory at Greenslopes Private Hospital in Brisbane and continued to work at the same site as a consultant cardiologist. He has also worked as a consultant cardiologist at Echo Services laboratory in Perth and at Ryde Hospital in Sydney. He now practices at Sydney Adventist Hospital and his nearby rooms, and specialises in Echocardiography (including Stress Echocardiography), Coronary Disease Heart Failure, Valvular Heart Disease, Atrial Fibrillation and Preventative Cardiology. He also has a special interest in patients presenting with chest pain and / or shortness of breath.
Back to Top