Specialist Details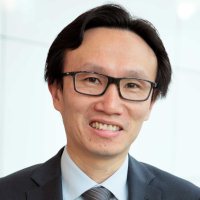 A/Prof Vincent Lam



Specialty
:
General Surgery
Hepatobiliary & Pancreatic Surgery
Gastroscopy
Colonoscopy

Qualification
:
MBBS, MS, DClinSurg, FRACS
Gender
:
M

Other Languages Spoken
:
Cantonese

Website
:
www.sugis.com.au
Academic Post Website
:
http://sydney.edu.au/medicine/people/academics/profiles/vincent.lam
Practice 1
:
Suite 302, QCentral
10 Norbrik Drive
BELLA VISTA
Phone: 9899 7322

Practice 2
:
Suite 404, Macquarie University Clinic
2 Technology Place
MACQUARIE UNIVERSITY
Phone: 9812 3880

Profile
:

Associate Professor Vincent Lam received his medical degree from the University of Sydney in 1998. He completed his general surgical training in Sydney in 2006. He went on for two years of post-fellowship training in hepatobiliary, pancreatic and transplant surgery at Westmead Hospital, Sydney and Queen Mary Hospital, Hong Kong. In 2013, he was the first graduate of the Doctorate of Clinical Surgery at the University of Sydney with the thesis titled "Extending the frontiers of surgical resection of colorectal liver metastases". He was promoted to Associate Professor of Surgery at the University of Sydney in 2013 and is currently a consultant Hepatobiliary, Pancreatic and Transplant surgeon at Sydney Adventist Hospital, Westmead Hospital, Westmead Private Hospital and Norwest Private Hospital. He also holds the position of Deputy Chair of Medical Staff Council and site-director of Surgical Skills Network at Westmead Hospital. He is also the current Younger Fellows representative of NSW Regional Committee as well as a member of NSW Board in General Surgery, Royal Australasian College of Surgeons. A/Professor Lam's main clinical interests include minimally invasive surgery of liver, gallbladder, pancreas and spleen as well as the surgical management of liver, pancreas and bile duct cancer.

Research
:

Dr Lam has a strong research interest in both primary and secondary liver cancers.
Back to Top