Specialist Details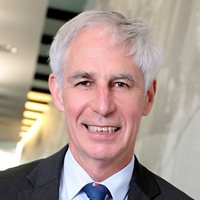 Dr Trevor Currer



Specialty
:
Breast Surgery
Gastroscopy
General Surgery
Colonoscopy

Qualification
:
MB CHB(Capetn) FCS(SA) FRCS(Edin) FRACS MMED(Surg)
Gender
:
M

Website
:
www.sydneygeneralsurgeon.com.au
Practice 1
:
Wahroonga Specialist Centre
Suite 9, 176 Fox Valley Road
WAHROONGA
Phone: (02) 9487-4444
Fax: (02) 9489-7468
Profile
:

Dr Currer graduated MB CHB (Capetown) in 1978, and completed Registrar Training in Surgery (Capetown) from 1980 - 1986. FCS (SA) FRCS (Edinburgh) in 1986, and MMED (Surg) UCT in 1989. He was a Consultant and specialist surgeon at the University of Capetown and Groote Schuur Hospital from 1987 to 1993. He was a Clinical Superintendent Surgeon and Senior Registrar at Concord Hospital, Sydney, in 1994, and completed FRACS in 1994. He has been in private practice as a General Surgeon in Wahroonga and at SAH from 1995 to 2007. Dr Currer is a General Surgeon who has focused his interests in Gastrointestinal, Laparoscopic, Breast and Hernia Surgery. He has been accredited by both the Gastroenterological Society of Australia and the RACS for performing both upper and lower gastrointestinal endoscopy procedures. He is a member of both the Sydney Colorectal and Sydney Upper Gastrointestinal Surgical Societies. He is also actively involved in the NSW Breast Screening Programme, and the San Multidisciplinary Breast Cancer Unit. Dr Currer's Hospital practice is based at the Sydney Adventist Hospital, Wahroonga. Dr Currer is committed to the teaching of medical students at the SAH and is a lecturer with the University of Sydney.

Research
:

Dr Currer is an active participant of the San's Multidisciplinary Breast Team, which meets every 2nd week throughout the year. The MDT is involved in a variety of projects, contributing patients and their pathology data for research purposes. Dr Currer contributes the breast cancer surgery details of over 135 new patients per year to the National Breast Cancer Audit of the Royal Australasian College of Surgeons. The NBCA database is the source of numerous current studies on Breast Cancer Management in Australia.
Back to Top