Specialist Details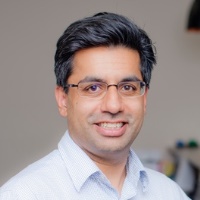 Dr Sulman Ahmed



Specialty
:
General Surgery
Gastric & Oesophageal Surgery
Hepatobiliary & Pancreatic Surgery
Obesity Surgery
Colonoscopy
Gastroscopy
ERCP (Endoscopic Retrograde Cholangiopancreatography)

Qualification
:
MBBS, MS, FRACS
Gender
:
M

Practice 1
:
Suite 220, Clark Tower
185 Fox Valley Road
WAHROONGA
Phone: (02) 9480 4259
Fax: (02) 4721-7759
Practice 2
:
40 Colless Street
PENRITH
Phone: (02) 4721-7533
Fax: (02) 4721-7759
Profile
:

Dr Sulman Ahmed attended Trinity Grammar School from 1979 to 1990 and went on to the University of Sydney to study Medicine. He graduated in 1998 and then commenced internship at Concord Hopital. Dr Ahmed obtained his FRACS in 2007 (General Surgery). Further fellowship training (3 years) was undertaken in Upper GI and Hepatobillary Surgery at Nepean; John Hunter and St George Hospital. Extra training was undertaken with Liver Surgery and peritonectomies with Prof David Morris. Dr Ahmed was then appointed VMO at St George and Sutherland Hospitals. An exciting opportunity beckoned at Nepean Hospital and Dr Ahmed commenced practice there in 2009. Further robotic liver training was provided at Pittsburgh Medical Centre, USA in 2013. Dr Ahmed provides comprehensive care in General Surgery - Upper and Lower Endoscopy, ERCP, gallbladder and hernia surgery. Dr Ahmed also sub specialises in Liver Surgery particuarly for the management of primary and secondary liver cancers.

Research
:

Dr Ahmed is interested in Colorectal liver metastases - strategies to manage this common problem and working closely with Multidisciplinary teams to provide optimum treatment strategies. Dr Ahmed is also interested in the management and outcomes of common bile duct stones particularly with ERCP.
Back to Top