Specialist Details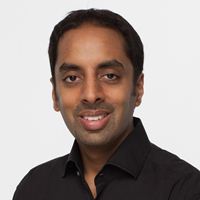 Dr Sanjay Adusumilli



Specialty
:
General Surgery
Colorectal Surgery
Gastroscopy
Colonoscopy

Qualification
:
MBBS, FRACS, MS
Gender
:
M

Practice 1
:
Hospital for Specialist Surgery
Suite 5, Level 1, 17-19 Solent Circuit
BELLA VISTA
Phone: 1300-735-075
Fax: 1300-735-065
Profile
:

Dr Sanjay Adusumilli is a General and Colorectal Surgeon. He graduated from Monash University in 2003, before undertaking his surgical training at Westmead Hospital. He obtained his fellowship with the Royal Australasian College of Surgeons in 2010. He pursued further sub-specialty training in Colorectal surgery in Fremantle Hospital and Oxford University Hospitals (United Kingdom), prior to returning to Australia. Sanjay performs all general surgical operations including laparoscopic gall bladder removals and hernia repairs. He performs complex laparoscopic colon resections and treats perianal disorders. He is also accredited by the Gastroenterological Society of Australia to perform endoscopy and colonocopy. Sanjay has an interest in Colorectal malignancy, inflammatory bowel disease, endometriosis and pelvic floor disorders. Sanjay completed a Masters of Surgery (University of Sydney) with his research focused on colonic bleeding. He has presented and published on an array of topics including faecal incontinence, obstructed defecation, colonic bleeding and single incision surgery.
Back to Top