Specialist Details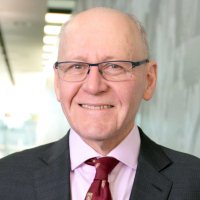 ClinA/Prof Richard Chard



Specialty
:
Cardiothoracic Surgery

Qualification
:
BDS Hons, MBBS Hons (Syd), FRACS, FCSANZ
Gender
:
M

Practice 1
:
Suite 3, Westmead Private Hospital
Cnr Mons & Darcy Road
WESTMEAD
Phone: (02) 8850-8133
Fax: (02) 9687-0922
Practice 2
:
San Clinic
Suite 503, 185 Fox Valley Road
WAHROONGA
Phone: (02) 8850-8133
Fax: (02) 9687-0922
Profile
:

Associate Professor Chard graduated MB BS from Sydney University with first class honours in 1981. He undertook advanced training in Cardiothoracic Surgery at Westmead Hospital from 1985 to 1988 and Registrar training in Surgery at the Harvard Medical School, Boston, Massachusetts with attachments to the Boston Children's Hospital and the Brigham Women's Hospital in 1990. He commenced practice in Cardiothoracic Surgery at Westmead Hospital and The Royal Alexandria Hospital for Children in Camperdown in 1991, practicing Adult Cardiothoracic Surgery and Paediatric Cardiac Surgery. Associate Professor Chard became Head of Cardiothoracic Surgery at Westmead Hospital in 1997, and currently practices Cardiothoracic Surgery at Sydney Adventist Hospital, Westmead Hospital, The Children's Hospital Westmead, and Westmead Private Hospital. He is also supervisor of training for Cardiothoracic Surgery in NSW.

Research
:

Associate Professor Chard has publications in a wide range of areas with National and International presentations. These have included direct surgery for atrial fibrillation using radiofrequency ablation techniques (the Star operation), both as a stand-alone procedure and in association with other cardiac surgery. Early and late results including electrophysiological follow-up are now out to 6 years with ongoing laboratory research. He is also interested in the surgical management of thoracic and thoracoabdominal aortic aneurysms using deep hypothermic circulatory arrest where applicable, and the repair of mitral and tricuspid valves particularly with active or healed endocarditis and long term follow-up of previously published repair techniques. Dr Chard has also been involved in training surgeons in Australia, China, India and through South East Asia in the use of stentless aortic bioprostheses including pulmonary autograft aortic valve replacement over the last 5 years.
Back to Top