Specialist Details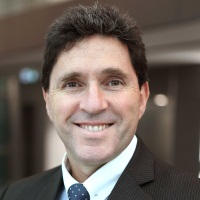 ClinProf Raymond Sacks



Specialty
:
ENT Surgery (Otolaryngology Head & Neck Surgery)

Qualification
:
MBBCH, FCS (S.A) ORL, FRACS, MMed (ORL)
Gender
:
M

Practice 1
:
The Madison
Suite 12, 25-29 Hunter Street
HORNSBY
Phone: (02) 9476-1919
Fax: (02) 9482-4695
Profile
:

Ray Sacks is Professor and Head of Department of Otolaryngology-Head & Neck Surgery at Macquarie University in the Faculty of Medicine and Health Sciences. He is also a Clinical Professor at Sydney University and is the Academic Head of the Department of ENT Surgery at Concord Hospital in Sydney. Professor Sacks was the Chief Examiner in Otolaryngology/Head and Neck Surgery for the Royal Australasian College of Surgeons from 2012-2014 and was the President of the Australian and New Zealand Rhinologic Society from 2008-2013. He is a Past President of the NSW branch of the ASOHNS Society and has convened multiple conferences, Endoscopic Sinus Surgical courses and workshops throughout Australia, Asia and North and South America. Ray is an associate editor on multiple journals and sits on the Editorial Boards of both the American Journal of Rhinology and Allergy and the Journal of Laryngology and Otology .He has published over 100 scientific papers in peer reviewed journals and 13 book chapters. He was recently awarded the Australian Society of Otolaryngology - Head and neck Surgery Medal for 2015 for "Outstanding Contribution to the Art and Science of Otolaryngology-Head and Neck Surgery" and was awarded the International Rhinology Society certificate for "Distinguished service to the International Rhinologic Community" in Brazil in May 2015.He has previously received medals and certification from the University of Sydney, the Royal Australasian College of Surgeons and the College of Medicine of South Africa.

Research
:

Professor Sacks has special interest in endoscopic management of benign nasal tumours and chronic sinus disease. His current research includes sleep disordered breathings; investigating surgical options for turbinate reduction in the treatment of chronic allergic rhinitis; and he has a special interest in the treatment of nasolacrimal duct obstruction.
Back to Top