Specialist Details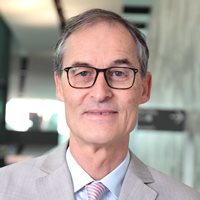 Prof Ralph Cohen



Specialty
:
Paediatric Surgery
Paediatric Urology

Qualification
:
MB BS, BMedSci, MS, FRACS (Paed), Clinical Professor
Gender
:
M

Practice 1
:
Children's Hospital Medical Centre
Cnr Hawkesbury & Hainsworth Street
WESTMEAD
Phone: (02) 9845 3235
Fax: (02) 9845-3180
Practice 2
:
Fox Valley Medical & Dental Centre
187 Fox Valley Road
WAHROONGA
Phone: (02) 9487-9700
Fax: (02) 9487-9733
Practice 3
:
The Specialist Medical Centre
Suite 304, 151-155 Hawkesbury Rd
WESTMEAD
Phone: (02) 9633-3166
Fax: (02) 9687-2290
Profile
:

Professor Ralph Cohen is a Senior Staff Specialist at the Children's Hospital at Westmead and a Clinical Professor in Paediatric Surgery and Urology at Sydney University. Professor Cohen was past Head of the Department of Surgery at the Childrens Hospital Westmead (2004 - 2015). He trained in Adelaide and the Royal Children's Hospital in Melbourne. He also trained overseas in the Hospital for Sick Children, Great Ormond Street, London UK and The Hospital for Sick Children in Toronto as a Clinical Research Fellow in Surgery. He obtained his Master of Surgery Degree in 1988 based on his research in Toronto. He worked in the Paediatric Surgical Unit at Westmead Hospital for 7 years and then transferred to the Children's Hospital, Westmead in his current position in 1995. Professor Cohen is a member of the Court of Examiners for Paediatric Surgery, Royal Australasian College of Surgeons. He was a past President of the Pacific Association of Pediatric Surgeons (PAPS) for 2011- 2012. He was an immediate Past President Australian and New Zealand Association of Paediatric Surgeons (ANZAPS) for 2012-13. Professor Cohen is a member of the Executive Committee of the World Federation of Associations of Pediatric Surgeons (WOFAPS). Asia/ Pacific Regional Representative, October 2013 to-date.

Professor Cohen's main clinical interests are in General Paediatric Surgery and Urology with a special interest in laparoscopy. In particular, the treatment of congenital renal abnormalities, including pelviureteric junction (PUJ) obstruction, duplex kidneys, undescended testes and inguinal hernia and hydrocele. Professor Cohen also provides an up to date 24 hour pH monitoring service for gastric oesophageal reflux in children.

Research
:

Professor Cohen's current research interests include the development of new minimally invasive techniques in animal models for application to children and neonates with general surgical and urological problems. The animal laboratory is also used for training Paediatric Surgeons nationally and internationally at The Children's Hospital at Westmead. Professor Cohen is also interested in Laparoscopic Correction of Varicocele with preservation of the testicular artery. This has now been performed in 150 boys with 87% success.
Back to Top