Specialist Details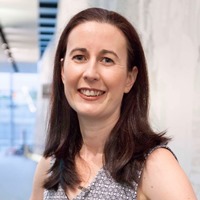 Dr Patricia Hullah



Specialty
:
Respiratory Medicine
Sleep Medicine
Bronchoscopy

Qualification
:
BAppSc(Phty) MBBS(Hons) Dip Pall Med(Clinical) FRACP
Gender
:
F

Practice 1
:
Suite 1, Level 2, Building 1
49 Frenchs Forest Road
FRENCHS FOREST
Phone: (02) 9975 4911
Fax: (02) 9975 4622
Profile
:

Dr Patricia Hullah is a Consultant Physician in Respiratory and Sleep Medicine and is a Fellow of the Royal Australian College of Physicians. She obtained undergraduate degrees in both Applied Science and Medicine from the University of Sydney, graduating with Honours from Medicine in 2004. Dr Hullah completed specialist training at Royal North Shore and Concord Hospitals and has worked as a Staff Specialist at Concord and Bankstown Hospitals. She currently admits and consults on respiratory and sleep patients at the Sydney Adventist Hospital and will work at the Northern Beaches Hospital. Dr Hullah has an interest in obstructive sleep apnoea, obstructive airways disease (COPD, asthma, bronchiectasis), interstitial lung disease and lung cancer. Dr Hullah performs bronchoscopy, endobronchial ultrasound and biopsy, basic thoracic ultrasonography and insertion of intercostal catheters. She has additional advanced skills in symptom management. Dr Hullah is a member of the Thoracic Society of Australia and New Zealand as well as the Australian Sleep Association.

Research
:

Dr Hullah is a Senior Lecturer for Sydney University at the Concord Clinical School. She has completed research on diagnostic methods in sleep disordered breathing, pulmonary embolism, symptom management and psychosocial impacts on health. She is actively involved in medical student teaching and the training of junior doctors. She has developed curricula for the Sydney University Masters of Internal Medicine and is a course co-ordinator.
Back to Top