Specialist Details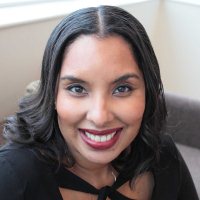 Dr Nada Hamad



Specialty
:
Haematology - Clinical
Haematological Oncology

Qualification
:
BSc MSc Forensic (Hons) MBBS (Hons) FRACP FRCPA SpeCetClinRes (Oncology)
Gender
:
F

Practice 1
:
St Vincents Hospital, Kinghorn Cancer Centre
370 Victoria Road
DARLINGHURST
Phone: (02) 9355 5656
Fax: (02) 9355 5602
Profile
:

Dr Nada Hamad is a clinical and laboratory Haematologist with joint fellowships from the Royal Australasian College of Physicians and The Royal College of Pathologists Australasia. Dr Hamad completed two post-graduate fellowships in Haematopoietic stem cell transplantation and Lymphoma from one of the top 5 cancer centres in North America, Princess Margaret Cancer Centre in Toronto Canada. Nada also has an interest in clinical trials and has a specialist certificate in Clinical Research (Oncology) from the University of Melbourne. Dr Hamad studied Medicine at the University of Sydney graduating with honours in 2004 and completed her physician and specialty clinical and laboratory Haematology training at Royal North Shore Hospital Sydney. Prior to her career in medicine, Dr Hamad completed a Bachelor of Science and Master of Science in Forensics, working in this field for a short period of time. Dr Hamad's expertise includes both benign and malignant Haematology. Nada has a special interest in malignant haematology including lymphoma, myeloma and leukaemia. Dr Hamad participates in the Royal North Shore Hospital Multidisciplinary Team meetings to ensure that her patients get the highest quality care. She also has a strong focus on patients' social context and family when it comes to managing their disease. Dr Hamad has a special interest in vulnerable patient groups including young adults, pregnant women and the elderly. Dr Hamad is committed to clinical research and has a number of internationally peer-reviewed publications. She is an active member of: The Australian Leukaemia and Lymphoma Group (ALLG) ; The Haematology Society of Australasia and New Zealand (HSANZ) ; The American Society of Haematology (ASH) ; The European Society of Haematology (EHA). She has presented her research at International Society meetings and won an abstract achievement award at the ASH 2013 meeting. Dr Hamad is also committed to clinical practice improvement in haematology and is the current Co-chair of the Cancer Institute NSW EviQ Haematology reference committee, which is a highly successful national and international online information resource that provides current evidence-based treatment protocols and information to professionals, patients, carers and their families. Dr Hamad is also very active in medical education and is a Senior Lecturer at the University of Sydney and examiner for the Royal Australasian College of Physicians.
Back to Top