Specialist Details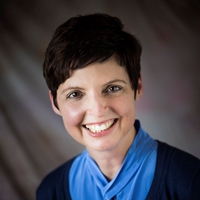 A/Prof Michelle Jack



Specialty
:
Paediatric Endocrinology

Qualification
:
MBBS (Hons) PhD FRACP
Gender
:
F

Academic Post Website
:
http://www.sydney.edu.au/medicine/people/academics/profiles/michelle.jack
Practice 1
:
San Clinic Tulloch
Suite 205, 185 Fox Valley Road
WAHROONGA
Phone: 1300-842-476
Fax: (02) 9487-9733
Practice 2
:
Level 7, Clinical Services Building
Royal North Shore Hospital
ST LEONARDS
Phone: (02) 9463-2166

Profile
:

Associate Professor Jack graduated from the University of Queensland in 1991 with first class honours and the University Gold Medal. She trained in paediatric endocrinology at the Royal Brisbane and Mater Children's hospitals in Queensland and has also worked at the Royal North Shore, Gosford and Nepean hospitals. From 2004 to 2013, she was Head of Department at Royal North Shore Hospital, and continues to work there as a Senior Staff Specialist. She has been affiliated with the University of Sydney since 2001 and has been a clinical associate professor in the Northern Clinical School since 2013.

A/Prof Jack is a consultant specialist in paediatric endocrinology. Her areas of clinical expertise are the management of children and adolescents with endocrine or hormonal issues such as:
- thyroid disorders
- insulin resistance and pre-diabetes
- diabetes - Type 1 including insulin pump therapy, Type 2 and other rare types of diabetes
- disorders of growth
- delayed or early puberty
- polycystic ovarian syndrome
- adrenal gland problems
- disorders of pituitary function
- problems with calcium and/or vitamin D

She is a passionate advocate for enhancing the care of children and adolescents with chronic illnesses in the Northern Sydney Local Health District, chairing the Adolescent Committee for many years. She has also contributed nationally and internationally through her roles as Chair of Scientific Program Organising Committees, as a council member of the Australasian Paediatric Endocrine Group (APEG) and membership of the Diabetes and Patient education sub-committees of APEG. A/Prof Jack consults at the San Clinic, Tulloch. She works closely with nursing and allied health colleagues including diabetes educators and specialist endocrine nurses, dietitians and psychologists to provide the best possible care for children and teenagers with endocrine issues.

A/Prof Jack is not currently accepting any new patients.

Research
:

A/Prof Jack has extensive research and teaching experience, including several international and national collaborative paediatric studies in Type 1 diabetes, and is currently a co-investigator for a National Health and Medical Research Council (NHMRC) grant in thyroid research in children. She has published and presented this research at national and international conferences. Her PhD was in the area of beta cell development and congenital hyperinsulinism.

For publications see: http://sydney.edu.au/medicine/people/academics/profiles/michelle.jack

A/Prof Jack was co-chair of the Scientific Program Organising Committees for the 2014 Australasian Paediatric Endocrine Group (APEG) and Asia Pacific Paediatric Endocrine Society (APPES) and the 2015 International Society for Pediatric & Adolescent Diabetes/ APEG scientific meeting. She is on the Program Organising Committee for the Joint Pediatric Endocrine Meeting in 2017 in Washington.
Back to Top