Specialist Details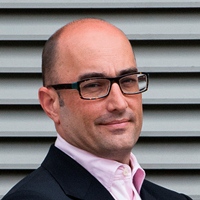 Dr Martin Brown



Specialty
:
Cardiology
Angiography
Pulmonary Hypertension

Qualification
:
MBBS, FRCP (London), FRACP, FCSANZ, FESC, MRCP
Gender
:
M

Practice 1
:
The Heart Care Centre
Suite 406, Level 4, 2 Technology Place
MACQUARIE UNIVERSITY
Phone: (02) 9422-6070
Fax: (02) 9812-2920
Practice 2
:
Q Central
10 Norbrik Drive
BELLA VISTA
Phone: (02) 9422-6000
Fax: (02) 9672-6214
Profile
:

Dr Brown graduated from London University in 1994 and completed specialist training in cardiology and general medicine in 2007. He studied a Fellowship in advanced heart failure and cardiac transplantation at The Prince Charles Hospital in Brisbane in 2008 and was a staff cardiologist there until he returned to Sydney in 2014. He was awarded Fellowship to the Royal Australasian College of Physicians in 2007, the Cardiac Society of Australia and New Zealand 2009, the European Society of Cardiology 2012 and the Royal College of Physicians (London) 2014. Dr Brown is accredited in both cardiology and general medicine specialising in advanced heart failure, adult congenital heart disease, pulmonary hypertension, percutaneous valve therapies, high-risk cardiothoracic surgery patients and transplant cardiology.

Research
:

Dr Brown was head of departmental research at the Advanced Heart Failure and Transplant Unit, The Prince Charles Hospital for 5 years. He has over 50 publications and is a guest reviewer for Circulation, European Heart Journal and European Society of Cardiology as well as a Senior Lecturer for the University of Queensland and a co-investigator in multiple international trials.
Back to Top