Specialist Details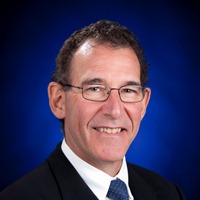 Dr Mark Edinburg



Specialty
:
Plastic & Reconstructive Surgery

Qualification
:
MBBCH, FRACS
Gender
:
M

Website
:
www.edeninstitute.com.au
Facebook
:
https://www.facebook.com/TheEdenInstitute/
Practice 1
:
Norwest Business Park
C1/3 Burbank Place
BELLA VISTA
Phone: (02) 8814-5800
Fax: (02) 8814-5811
Practice 2
:
Suite 201, 443 Victoria Avenue
CHATSWOOD
Phone: (02) 8814-5800
Fax: (02) 8814-5811
Practice 3
:
41 March Street
RICHMOND
Phone: (02) 8814-5800
Fax: (02) 8814-5811
Profile
:

Dr Mark Edinburg graduated MBBCH (Wits University, South Africa) in 1980. He completed his Plastic and Reconstructive training through Royal North Shore Hospital, Royal Prince Alfred Hospital, St Vincent's Hospital and Concord Hospital in Sydney. He became a member of the Royal College of Surgeons (RACS) in 1991, and went on to study for a Plastic Surgery fellowship at Canniesburn Hospital, Glasgow, Scotland. Dr Edinburg has been in specialist Plastic Surgery practice since 1992. He operates at Sydney Adventist Hospital, Dalcross Adventist Hospital (Killara) and Norwest Private Hospital (Baulkham Hills), with offices in Chatswood, Norwest Business Park (Bella Vista) and Richmond. Dr Edinburg regularly studies with a number of Plastic Surgeons, both locally and internationally, all specialists in their fields. Dr Edinburg is a specialist in all types of skin cancers and reconstructive surgery, hand surgery and cosmetic surgery. His clinic, The Eden Institute of Plastic and Cosmetic Surgery is uniquely tailored to offer various treatment options for you and your patients. We offer surgical and non- surgical solutions, reconstructive techniques tailored for each situation, options for treatment under local anaesthetic, sedation or general, either at The Eden Institute, or in hospital. Our cosmetic options include surgical (breast augments, reductions, facelifts, eyelid reduction, tummy tucks, and more) or non-surgical (state-of-the-art laser, skincare treatments for a variety of skin conditions including pigmentation and Rosacea, wrinkle treatments).
Back to Top