Specialist Details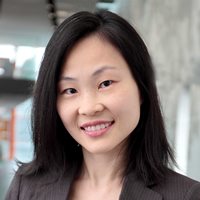 Dr Lee Na Chong



Specialty
:
Radiation Oncology

Qualification
:
FRANZCR, MbCHB, BHR
Gender
:
F

Website
:
www.radiotherapy.com.au
Practice 1
:
Radiation Oncology Centres
185 Fox Valley Road
WAHROONGA
Phone: (02) 9480-4200
Fax: (02) 9487-9303
Profile
:

Dr Lee Na Chong graduated from the University of Auckland School of Medicine New Zealand in 1999. Dr Chong completed specialty training at Concord Repatriation and General Hospital in 2001 and Westmead & Nepean Cancer Care Centres in 2002. She was awarded the Fellowship of Royal Australian and New Zealand College of Radiologist (RANZCR) in October 2008. She is bilingual. Apart from English she is fluent in Mandarin and Hokkien. Dr Chong is a regular attendee at the Australasian Annual/Bi-annual Radiation Oncology Meetings including Leura Breast Meetings, Uro-oncology Group Meetings and Scientific Meetings for Radiation Oncologists. Dr Chong is a member of RANZCR. Dr Chong has special interests in cancers of the breast, lung, skin, the central nervous system, lower gastrointestinal, haematological malignancies, sarcomas and palliative care.
Back to Top