Specialist Details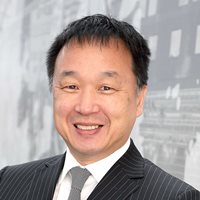 Prof Henry Woo



Specialty
:
Urology
Robotic Surgery

Qualification
:
MBBS (Syd), FRACS (Urol.)
Gender
:
M

Practice 1
:
San Clinic
Suite 406, 185 Fox Valley Road
WAHROONGA
Phone: (02) 9473-8765
Fax: (02) 9473-8969
Profile
:

Henry Woo is a Urological Surgeon sub-specialising in Prostate Surgery. He completed undergraduate studies at the University of Sydney in 1985 and became a Fellow of the Royal Australasian College of Surgeons in 1993. Post-Fellowship training was at the Royal Hallamshire Hospital in Sheffield under the supervision of Professor Christopher Chapple. Since his return to Australia, he has been a visiting urological surgeon at Westmead Hospital and the Sydney Adventist Hospital.

Henry Woo is an Associate Professor of Surgery with the Sydney Medical School of the University of Sydney. He has been a pioneer in the development of minimally invasive therapies for benign prostate disease and has extensive experience in the management of prostate cancer. He has been a regular contributor at both National and International Meetings and has published extensively in major urological journals. He has extensive clinical trials experience in the areas of prostate cancer and benign prostate disease in various capacities ranging from site principal investigator through to trial management committees membership of large NHMRC funded studies. He is on the Board of Directors of the Australian and New Zealand Urogenital and Prostate (ANZUP) Clinical Trials Group and also runs a busy clinical trials unit, Australian Clinical Trials (ACT) Pty Ltd. He is the Convenor of the annual Asia Pacific Greenlight Laser Prostatectomy workshop held in Sydney each year and is a Faculty member of the Photoselective Vaporisation of the Prostate Course at the American Urological Association's Annual Scientific Meeting each year. He is the only member of the International Greenlight Users Group (IGLU) outside of Europe and the USA and this group has played a pivotal role in the describing the technique as well as clinical results for high powered Greenlight Laser photoselective vaporisation of the prostate. He has been active member of the Urological Society of Australia New Zealand where he has held a number of senior positions and is currently the Immediate Past Chair of the NSW Section and the Convenor for its Annual Scientific Meeting for 2012. He has served in numerous positions within the Urological Society of Australia and New Zealand and is currently the Immediate Past Chair of the NSW Section and the Convenor of the 2012 Annual Scientific Meeting of USANZ. He feels privileged to be part of the foundation staff of the new Sydney Adventist Hospital Clinical School (Sydney Medical School) of the University of Sydney which will play a pivotal role in teaching future doctors.

Research
:

Dr Woo has been actively involved in clinical research and has been the author or co-author of over 50 peer reviewed publications as well as the co-author of 2 book chapters. He has had articles published in the majority of the key urological specialty journals. He also has numerous articles published in lay press publications. He has presented research at most major international scientific meetings in the field of urology. He has regularly been an invited speaker both locally and abroad and has also been involved in live operating workshops outside of Australia. Dr Woo has also been a reviewer of articles submitted to international journals. He is also a regular peer reviewer of submitted grant or human research ethics applications for research.

Current research interests include greenlight laser prostatectomy outcomes, analgesia for prostate biopsy, pain management following radical prostatectomy, management of advanced prostate cancer, prostate cancer treatment outcomes and minimally invasive treatment options for benign prostate disease. He has also been a principal site investigator contributing for many multicentre studies on prostate cancer and benign prostatic hyperplasia.
Back to Top