Specialist Details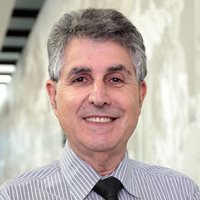 Dr Des Cohen



Specialty
:
Paediatrics

Qualification
:
MB BCH, DCH, FCP(SA), FRACP
Gender
:
M

Other Languages Spoken
:
Afrikaans

Practice 1
:
51 Palmerston Road
HORNSBY
Phone: (02) 9482-8881
Fax: (02) 9482-8288
Practice 2
:
Wahroonga Specialist Centre
Suite 5, 176 Fox Valley Road
WAHROONGA
Phone: (02) 9482-8881

Practice 3
:
Norwest Private Hospital Rooms
Suite 101, Level 1, 9 Norbrik Drive
BELLA VISTA
Phone: (02) 9482-8881
Fax: (02) 9482-8288
Profile
:

Dr Cohen graduated MBBCh from Witwatersrand University, Johannesburg, in 1974. He underwent paediatric training at Johannesburg and Baragwanth Hospitals between 1978 and 1983. Dr Cohen obtained a Fellowship from the College of Physicians of South Africa in 1983, following which he took up paediatric private practice in Johannesburg, and continued this practice until emigrating to Australia in 1996. Dr Cohen obtained his Australian Fellowship in Paediatrics and became a Fellow of the Royal Australasian College of Physicians in 1995. Dr Cohen's general paediatric practice is based in Hornsby and he has satellite practices in the Specialist Medical Centre in Wahroonga and also in the Specialist Centre based in the Norwest Private Hospital. Dr Cohen has VMO appointments at both Sydney Adventist Hospital where he is currently Head of Department and Norwest Private Hospital. Dr Cohen is assisted in his private practice by his secretary, Eva Uzzell, who has been with him in the practice since August 1996. Dr Cohen's special interests include respiratory medicine and paediatric allergy. His general paediatric interests also include newborn care and developmental paediatrics.
Back to Top