Specialist Details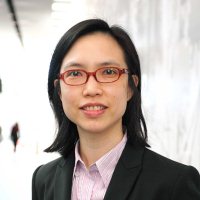 Dr Cherry Koh



Specialty
:
Colorectal Surgery
General Surgery

Qualification
:
MBBS (Hons), MS, FRACS
Gender
:
F

Other Languages Spoken
:
Mandarin
Cantonese

Academic Post Website
:
http://sydney.edu.au/medicine/public-health/source/people/staff/ckoh.php
Practice 1
:
San Clinic Tulloch, Suite 201
185 Fox Valley Road
WAHROONGA
Phone: 0474-099-391

Practice 2
:
Suite 415, RPA Medical Centre
100 Carillon Ave
NEWTOWN
Phone: 0474-099-391
Fax: (02) 9519-1806
Profile
:

Dr Cherry Koh is a Colorectal Surgeon who undertook post fellowship training at Royal Prince Alfred Hospital in Sydney and the John Radliffe Hospital in Oxford, United Kingdon. Her main colorectal interests are minimally invasive laproscopic colorectal procedures, transanal microscopic surgery, inflammatory bowel dieseas and also pelvic exenteration for recurrent cancers.

Research
:

Dr Cherry Koh has a wide academic interest. Her current areas of research are in decision making in locally advanced and locally recurrent pelvic malignancies. Dr Koh is also interested in surgical outcomes in colorectal surgery.
Back to Top